… visiting a hairdresser is a far more intimate experience than even a visit to a gynecologist. She not only styled her hair. She often begins to make plans for life. ©
When I read these lines in the novel by Janusz Wisniewski Loneliness in the network, I caught myself thinking that this is 100% true. And remembered one period of my life.
Due to some changes, I was in a state of despondency. I needed something new … some impulse.
I could not change the current situation, and internal changes are a long and not always painless process. Therefore, the first thing that occurred to me was to change my image.
Before that, I had hair below the waist and my color.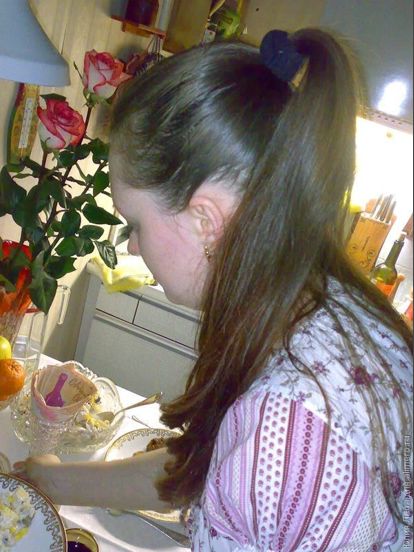 And then I decided to get a haircut and dye. My master asked me several times: Do you feel sorry for you? Maybe even think about it? But I was adamant: Do not mind! and that's it.
At first, I cut my hair 15 centimeters and dyed it bright red.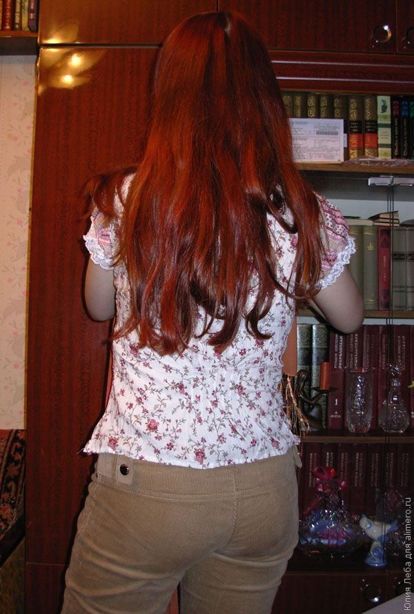 In this image I was very comfortable. I was born with bright red hair, and one strand was red. Perhaps that is why I always chose shades from this color range when coloring, they are closer to me.
However, I did not stop at that … I wanted further changes. Although, I note that after the first haircut and dyeing, it became much easier for me. But … I, as they say, suffered further!
Stood in the store and chose paint. I do not remember the name of that magic shade, which I eventually bought. It's a pity! Because he really saved me at that moment from the monotony of heavy thoughts!
I wanted to make a redhead in my image, and made it! There were cases when one shade fell on another not very well. Rather, not the way I wanted. But at that time my expectations were not just justified – it turned out exactly the color I dreamed about at that moment!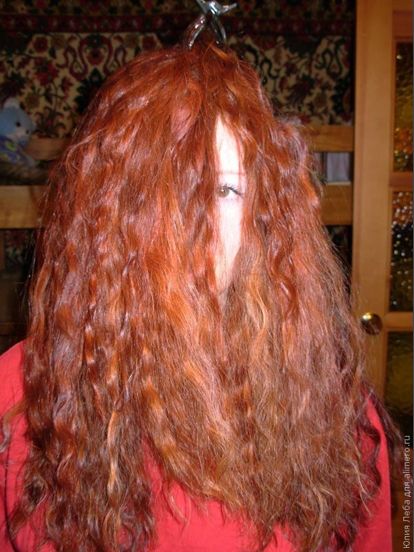 Following, I sat down on the perm)) And my goal was achieved! Changes (of course, I'm talking about the desired) always inspire optimism. Well, and the red color – how can he not cheer up ?? And in general, vitality ?! I answer unequivocally: CAN! And raises!
That time I remember only with a smile. I felt like a second wind. There were a lot of ideas that I was in a hurry to implement. Therefore, circling in the new, so pleasant cares.
Time passed, the hair grew, but I was in no hurry to go to the master to update the color. I caught myself thinking that I wanted to regain my shade of hair, especially since I really like it. I went to my master, made a bang, and simply trimmed my hair.
At some point, I even had a thought crept in – maybe it wasn't necessary to have a haircut and make-up? I thought about it seriously, I decided to figure it out.
What did I need it for? I wanted a fresh sip, new emotions, I wanted to escape from the experiences. And I did it! Red hair literally brought me back to life at that moment! And that means everything was not in vain!
After that, I quietly began to grow my hair color again, no longer regretting anything and only with positive thoughts. And, perhaps, I will be painted over time, but certainly in red!