When they ask me the name of my hairstyle, I say: This is more authentic, and then shorter, take off a little more and cut the back of your head. Because for many years of my cooperation with a hairdresser, my hairstyle flows smoothly from one type to another. Sometimes minor details change in it, sometimes I ask to cut me quite differently, the main thing is that I always like the result.
How I found my master
Before meeting with Galya, I was sure that I had terrible naughty hair and I can hardly make anything worthwhile of them. They are thin, straight and slippery. On them all flaws are noticeable, which the masters blame on the hair. Just a vicious circle of some kind!
At school, I had a tail, then the haircut looked decent due to chemistry, but when I wanted to have a hairstyle of straight hair, I thought. It was then that a friend advised me to go to Gale. She said that she has golden hands, and she is a hairdresser from God.
And indeed, having cut my hair from her, I realized that I would not have to look for anyone else. I don't even know how many years have passed since then. Probably not less than fifteen.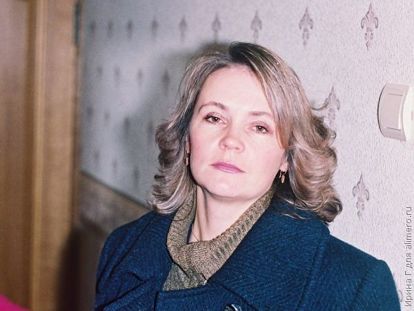 one. I do not like it when over a short bang hang longer strands on top. After a haircut in Gali this is not observed.
2 Naturally, I do not like stairs. Surprisingly, some masters with experience do not know how to cut without steps. Therefore, to these, I have no more foot!
3 I do not like the square, made like an ax. I like the thin milled edge, moreover, the corner of the square should be sharp. That is, the back is shorter, longer on the sides. In my opinion, for me it is much better.
Still, once (it seems, one), I for some reason cut my hair from another master. Galya was either on vacation, or on sick leave, and I was urgently interested in getting used to it. I scolded for treason myself strongly. What is called, feel the difference.
Sometimes I come out from Gali angry. It seems to me that she ignores my requests. But what is interesting: in a day I understand what I like!
Sometimes it seems to me that Galya wants to turn my square into a sesun. Recently, during the haircut, I strongly asked not to shoot me a lot from the sides. Now, I feel that she tries to do it always, but … I did not like the hair because I used to.
Recently, I decided that I need to make a bang on the other side. Galya tried to dissuade me, but I insisted on my own, because it seems to me that I have a tuft from an unfavorable side. What is the result? My bangs do not suit me … Maybe the masters are simply not able to cut their hands in another direction?
I decided: next time I will come and let my master do what he wants, without any of my pointers. I know for sure, the result will not disappoint me.
Do you have your own hairdresser you trust?