I adore hair masks. In my opinion, only they can bring the hair into a normal human form, make it smooth and moisturize the hair. Today I will tell you about the mask from Vella from the professional series for moisturizing hair.
The manufacturer (Germany) promises professional hair care at home. Promises to make hair smooth and moisturize them to the tips. The manufacturer recommends applying a mask for 2-3 minutes and using the entire series from Vella ProSeries.

Packaging and appearance
The mask is in a round plastic jar with a twist off cap. White jar with red lid. There is no partition between the jar and the lid, which, as you already know, strains me a little. The volume of the jar is 200 ml.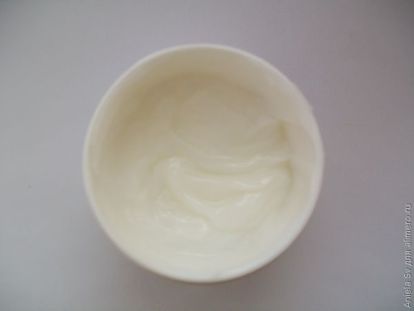 The mask itself is an opaque white creamy-liquid texture with a pronounced salon scent – this is how the entire series from Vella smells (shampoo and balm). I do not really like this sugary smell, as it stays on the hair for a long time.
I use the mask on wet hair, apply after washing for 5 minutes and wash off. The mask is applied and distributed through the hair easily, it is instantly absorbed into the hair, but at the expense of its liquid texture it runs off through the fingers.
Also due to the fact that the mask is watery, my hair is not very economical consumption. Jars enough for me for a month when using 2-3 times a week.
The mask is washed off easily, without leaving a slippery sensation on the hair, it foams a little while washing. Once dry, the hair is healthy, soft, shiny, moisturized tips. The effect persists until the next wash. The mask also facilitates combing the hair.
Ingredients: water, cetearyl alcohol, dimethicone, various hard alcohols and waxes. The composition is not the most wonderful, but it really is. Full composition on the photo.
I liked the mask, but I can hardly repeat it, since it is uneconomically consumed. In addition, I love to try something new, and if so, maybe soon I will find the perfect mask for my hair. Until this happened. I bought a mask for 269 rubles without a discount.