My hair is simply gorgeous … it was … once in my childhood 🙂 From the 10th grade I began to diligently spoil it with various experiments with dyeing, and it happened that in a month I could repaint 2-3 times.
As a result of such an irresponsible attitude to their own hair, over time, they became like tow. And after several strongest stresses, they also began to pour in beams. Of course, all repainting was immediately terminated. But this was not enough, so I took up the recovery and treatment: I drank special vitamins, I ordered natural healing shampoos on the Internet.
But one of my favorite tools in my arsenal was hair masks, and I had a special relationship with them.
First, they prepare with their own hands, and this is already 100% confidence that they are natural.
Secondly, the mask can be prepared for any purpose, depending on the needs of the hair at the moment: strengthening, getting rid of dandruff or greasy, against loss or split ends.
Well and, thirdly, their low cost – if you look closely at the contents of your kitchen cabinets and first-aid kits, you can find everything you need to prepare any treatment mask, and the cooking process itself does not take much time.
Honey treatment masks

I like honey masks because they perfectly strengthen damaged hair, nourish them, make them soft and shiny.
When I notice that the tips of the hair are splitting, I make such a mask:
1 tablespoon thick natural honey
1 tablespoon apple cider vinegar
2 tablespoons wheat germ oil
1 yolk
All is well mixed and applied completely over the entire length. I cover my head with cling film and hold for 30 minutes, then wash off with shampoo. In order for the result to be obvious, I do this mask for 2 months 2-3 times a week. Also, this mask gives a beautiful shine to the hair.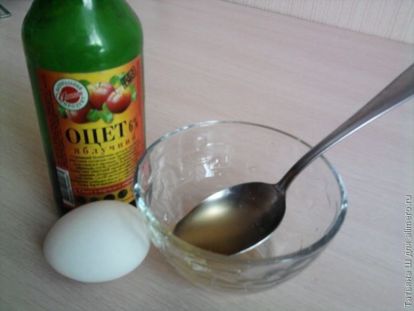 Sometimes pure honey is simply rubbed into the hair roots and also left for half an hour. This uncomplicated mask helps to cope even with strong hair loss.
Honey mask with burdock oil

Another mask that just gives an incredible result, especially if parallel to drink a complex of vitamins. After its application, the hair stops falling out, becomes thicker and looks healthy. But to cook it, you have to tinker a bit.
Would need:
1 teaspoon salt
1 yolk
1 teaspoon honey
1 teaspoon burdock oil
100 grams of onions
Finely rub the onion on a grater, mix everything and apply for 30 minutes, trying to rub into the hair roots thoroughly. I make a mask every time before washing my hair for a month.
Few important points

If the mask needs to be applied to the hair roots, then it would be good to make a light massage of the scalp during the application.
Despite the usefulness of the ingredients of the mask, you do not need to hold it for too long, usually 30-40 minutes are enough.
In order for the mask to have a tangible effect, it is desirable to do it 1-3 times a week for 2 months. No need to experiment and make different masks, it is better to choose some one, do a couple of months, and then try the next one.
And what kind of hair masks do you use?