I was lucky and by nature I have thick hair. But do you appreciate it in your youth? Of course not. Frequent change of hair color made them weak, brittle, it was reflected in the density. When I stopped dyeing my hair, I decided it was time to think about making my hair thicker.
Once a month I make a yeast hair mask, which I have already written about here. I don't like to do it more often, because it contains oil that I personally find it difficult to wash off from long hair.

Herbal masks
I love masks that are simple to cook and also easy to wash off. Preparing a mask with a decoction of herbs is not difficult, but the main thing is to choose the grass that will fit the color of your hair. I have dark blond hair, I use a decoction of nettle. For blond hair, you need to take a decoction of chamomile, for red hair – a decoction of calendula.
Decoction of herbs should be mixed with egg yolk, the mask is ready for application. Very simple mask, but useful for hair. However, to see the results you need to do this mask 1-2 times a week for about 2-3 months.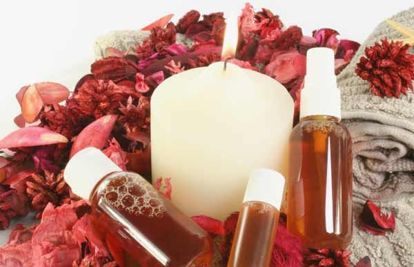 Herbal Yeast Mask
More difficult to prepare, but also more effective mask for the thickness of hair on the basis of yeast with the addition of herbal decoction.
You need to take a spoonful of yeast, mix it with egg yolk and decoction of herbs. Broth also choose the color of hair. We leave everything in a warm place and wait for the yeast. Before applying the mask on the head, add vegetable or burdock oil to it.
After applying the mask, the head must be well wrapped. An hour later, wash the hair well. You can rinse with a decoction of herbs.
The mask should be done at least 10 times, about 2 times a week. The effect of this mask is stunning, the hair becomes thicker, docile. But I often do not do it, because of the oil, which is part of it.

Cocoa mask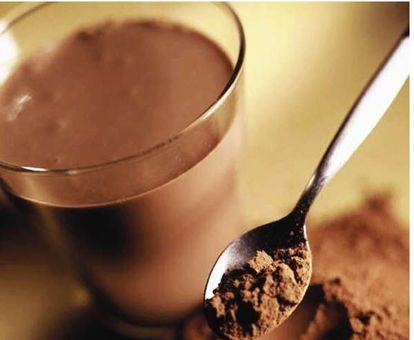 Recently I read an interesting recipe for a mask made from cocoa powder, but I have not tried it yet.
To prepare you need to take a glass of kefir, a teaspoon of cocoa and an egg. All mix and apply on the hair roots. It is recommended to be applied in several stages. After applying the head wrap with a towel and leave for 30 minutes.
They promise that after using such a mask for 3 months, the hair will become noticeably thicker. In principle, not a complicated mask, I think it is worth using a recipe.
I read it once, so that the hair looked beautiful, you can use beer instead of rinse. Although they write that the smell disappears in a few hours, I don't risk doing that. Maybe someone tried, share your impressions.