Masks for oily hair are aimed primarily at reducing sebaceous excretions, normalizing lipid metabolism. On the one hand, the fat produced protects the hair from the negative influence of environmental factors, and on the other hand, the care of oily hair is more difficult than normal.
I'm worried about the problem of oily hair in the summer. The temperature is much warmer, all processes in the body occur more intensively, as a result of which the scalp and roots, which are already prone to fat, begin to intensify the production of sebum.
For oily hair, there are many masks, for example, proteinaceous, egg, with clay, yeast, which I already wrote about in the topic Care of Oily Hair.
I live in the middle Volga region, in recent years the climate has changed, our famous heat of 2010 is remembered by every single one. So this year the hot weather is already from mid-April! In this regard, the experiments with masks for oily hair, I also began earlier than usual.
Potato mask
This time I was surprised and interested in a mask with potatoes, and I decided to try it.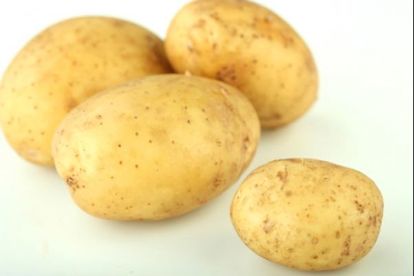 For the preparation of this mask will need only 3-4 medium or large potatoes and 1 cup of yogurt.
Peel and chop the potatoes in a blender. Since I don't have a blender, I used a fine grater. But we need specifically potato juice, and it can be obtained by squeezing the resulting mass through several layers of gauze.
Potato juice needs to be combined with yogurt in the following proportions: for 1 part of potato juice – 2 parts of yogurt.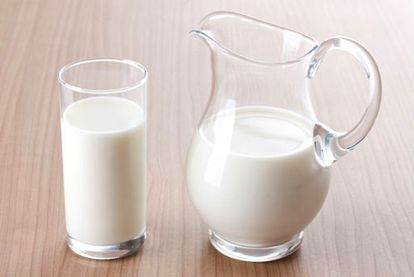 When pressing, I got ½ cup of potato juice, which I beat with a mixer with 1 cup of yogurt. If there is a blender, then you can mix them up to a homogeneous mass in it.
This mask is applied to clean and damp (but not wet) hair. Mask to rub into the scalp and apply over the entire length of the hair. Cover with a plastic cap and then wrap with a towel. Leave for 25-30 minutes.
Wash off the mask with plenty of warm water, but without the shampoo, as the hair was clean before applying.
Result
I made this mask 1 time in 4-7 days, as it happened. I completed the course for a month. She noted for herself that the mask well reduces the fat content of the scalp and roots, but dries the hair below the middle of the length.
Perhaps this effect turned out, because they were already closer to my tips a little dried. Therefore, after the second or third time, I began to apply it only on the skin and roots. If you have a combined type of hair, I advise you to use this mask, but apply it in the same way as I do.
Mask for normal and oily hair Recipes grandmother Agafi
About the company
I bought this mask for the first time. Before that she used anti-dandruff shampoo for hair. I was delighted with the first bottle of shampoo! Dandruff doesn't happen to me often, but at that time I couldn't handle it, and the shampoo Grandmother Agafi's recipes helped me a lot!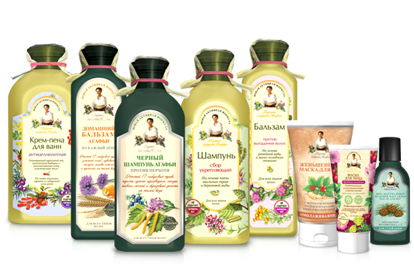 So when this shampoo was over, I bought the same one again. Strange, but now the hair reacted to it quite differently. In the end, I did not even use it to the end. For me, this case remained a mystery.
Assumptions are two: either the second time I got a fake (the expiration date was normal, I checked), although it seems strange to me … I think that expensive cosmetics are often forged, among which this company clearly does not belong. Either the matter is in my hair and, getting rid of dandruff, this shampoo was no longer in the subject.
In any case, I doubted whether to buy or not to buy this mask. As a result, two factors outweighed the decision in terms of purchase. Firstly, the jar is indicated for normal and greasy hair, which is very suitable for me, because only fat scalp and roots. Secondly, the price – it cost about 30 rubles.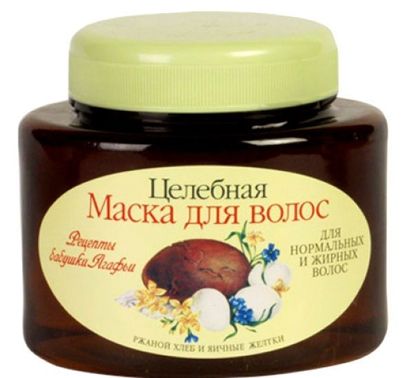 I was pleasantly surprised by the composition, only two components – rye bread and egg yolks. A great alternative to homemade mask with rye bread, if you do not have time to cook it. Yes, and much easier to wash off than cooked bread mask.
Use and result
Use is also easier than ever – after washing your hair with shampoo, apply a mask on wet hair, if possible evenly, hold for 1-2 minutes (I hold a little longer) and rinse. Everything!
I was pleased that the lipid balance leveled off, the mask did not dry up the ends of the hair, but the roots became less fat. In addition, the hair does not tangle and comb hair perfectly. And even become softer.
Perhaps there are many cosmetic masks with the best effect, but I was pleased with absolutely everything. Honestly, I did not think that for such a small price there could be a really good result. After all, I bought it more for the experiment and just in case. The first time I met such an optimal combination of price and quality.
What kind of masks do you use?