I have not studied the statistics on the question of how many women dye their hair, but it seems to me that such a majority. Therefore, the topic of care for dyed hair will always be popular. Today I want to talk about masks for colored hair.
The paint penetrates the hair and changes its structure. In this regard, the care of dyed hair is different from the care of hair with a natural color.
Despite the fact that I really like my natural color, I occasionally dye, I am inspired by the thirst for new things, change. But, changing the color, I wanted to save my hair as much as possible from the harmful effects. For this, I made a nourishing hair mask.
Firming nourishing mask for colored hair
At that time, they made me a coloring, so not all of the masks were suitable for me even from those for colored hair. The mask I chose is suitable for any color.
– 2 egg yolks
– 10 drops of glycerin
– 10 drops of lemon juice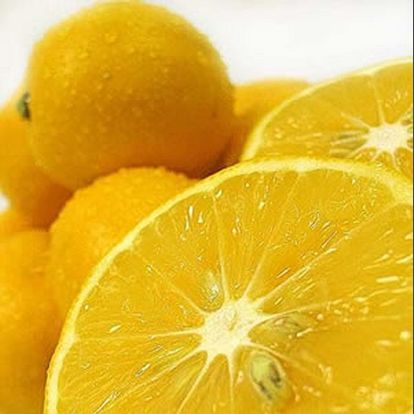 Cooking:
It is better to take yolks from domestic eggs. Water should be boiled and hot. Glycerin is added to soften, it can be replaced with any cosmetic oil, for example, almond.
Combine yolks, lemon juice and glycerin in non-metallic dishes (I always do in a small plastic bowl). Dilute with water and stir until smooth.
This mask should be applied to clean hair – from the roots to the tips, spreading over the entire length. Cover with a polyethylene cap and wrap with a towel. Leave the mask on for 30 minutes.
Flushing:
Wash off the mask pleasantly with warm water and then rinse with a solution prepared beforehand: add 1 tbsp to 1 liter of water. forest mallow root, boil. Then cool and strain. Add 1 tbsp. vinegar, stir and rinse hair.
Result:
Thanks to this mask, my hair did not weaken in 2-3 months after dyeing, as it usually happens. The color remained bright and the hair was not overdried.
Herbal mask with bread for colored hair
Throughout the time of painting, I used this firming mask, and was very pleased with it. But literally a month after the last painting, I had a strong desire to grow my hair color.
I started the procedure with hair-stimulating herbal mask with bread, since almost the entire length was still colored. And when the hair had already grown back seriously, she switched to a mask with a pepper vodka and a mustard mask.
The composition of the mask: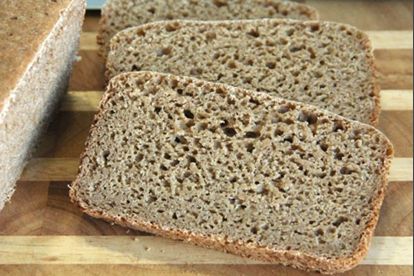 – 300 grams of rye bread
– 1 tsp. nettle leaves
– 1 tsp. flowers and leaves of celandine
– 1 tsp. sage leaves
– 1 tsp. oregano leaves
Cooking:
Mix all herbs, pour a glass of boiling water. Let it stand for an hour, strain. Add crushed rye bread and mix until smooth.
Application:
At the time of application, the mask should be warm temperature. Mass rub into the scalp, cover with a plastic cap and wrap with a towel. Leave for 2 hours.
Flushing:
Rinse the scalp and hair pleasantly with warm water without shampoo. Allow to dry naturally without a hairdryer.
Result:
This mask not only accelerated the growth of my hair, but also contributed to their strengthening, gave them vitality and shine.
Mask for colored hair company Avon
I also tried a cosmetic mask for colored hair. It was the Avon Advance Techniques recovery mask. She comes with a label for colored hair.
Honestly, I didn't like it, but I used it to the end. Used in cases where there was no time to prepare a homemade mask and rinse. Although, probably, it can be attributed to neutral means, as the deterioration of the hair from her, I did not notice, as well as improvements.
I think, on this mask, the experiments with the hair products of this company ended for me. If I like shades, tonic and some smells of Avon toilet water, then here are shampoos, balms, masks – everything that I tried for hair from different series – nothing came up to me and did not like it.
And what kind of mask do you use to care for colored hair?