Beautiful and long hair – the dream of many women. It's a pity that not all of us can boast that genetics has rewarded us with strong and thick hair. Of course, dramatically change something is unlikely. But you can bring your hair in order, giving it vitality and shine!
We reanimate hair!


Not only dyed hair, but also thin, brittle, susceptible to the harmful effects of hair dryers, various irons and straighteners require careful care.
I did not become the only lucky girl whose hair naturally shines luxuriously in the sun and delights the eye with its density. But I managed to grow hair, partly this was promoted by pregnancy. During this period I didn't dye my hair, didn't use scum / varnishes, ate healthy food and a lot of vitamins.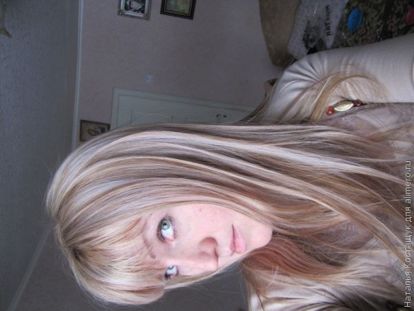 Then followed almost two years of breastfeeding, so again the food was only healthy, and there was no talk about hair dyeing either.
Mask recipes at home
But I still could not do without my favorite recipes for hair masks. After all, I still dried my hair with a hair dryer, and I made the melirovka when my son hit a year old. The main advantage of masks at home is the availability of all the ingredients and saving money.
Here is a list of my favorite hair masks, I will be glad if they are useful to someone.
Chocolate mask


This is the most delicious mask, but at the same time it also carries elements of useful aromatherapy. I must say that the hair after such procedures smell very tempting!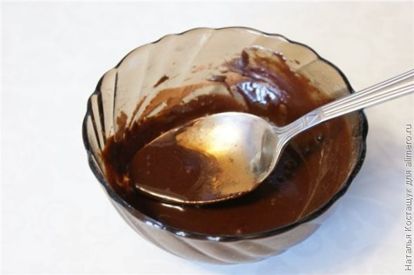 We need the following ingredients:
– milk
– cocoa powder
– oils: coconut, jojoba, avocado
Someone will think that we are talking about the recipe for the next mousse or dessert, but this is really a hair mask! You need to mix 2 tablespoons of cocoa with 2 tables. spoons of milk. It is better to take hot milk, so the powder is easier to dissolve and there will be no lumps.
Then you need to add jojoba oil, coconut and avocado (each ingredient in 1 tablespoon).
The resulting mixture is applied to the hair, and the top must be covered with a hat or plastic bag and wrap with a warm towel. The mask is left on the hair somewhere for an hour. After rinsing the mask, use your favorite shampoo and conditioner (but without it).
Egg Yolk Beer


The whole secret of this mask is that the hair becomes more lush and creates the appearance of volume and density, due to the presence of protein nutrients in the mask.
There will be no problems with the selection of components, since everything is very simple: beer and a raw egg. Egg yolk mixed with 50 ml of beer.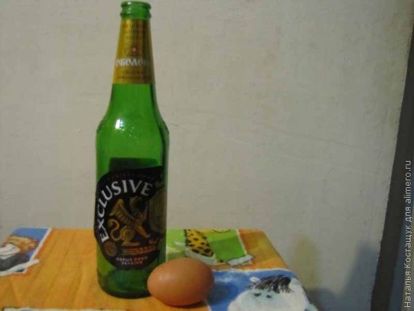 The resulting mixture is applied to damp hair, wrapped on top of the film and a towel. And wait 30 minutes. For washing this mask is enough to use the air conditioner.
To remove the obsessive smell of beer, you can rinse your hair with water, acidified with lemon juice. But, as a rule, after a couple of hours the smell evaporates on its own.
Lemon Rinse


This recipe is good for those who have hair quickly grow fat at the roots. Lemon juice nourishes the hair structure, gives strength.
We need only water and lemon juice. Both components are taken in the same proportions.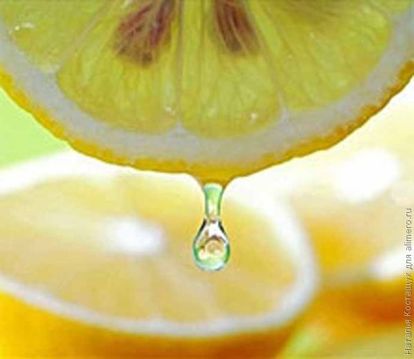 Apply the mixture on the hair and additionally massage the scalp for 5 minutes. Rinse the hair with running water. The effect of the mask is simply stunning! My hair seemed to take a second wind, became much softer, airy and a beautiful shine appeared. Yes, and the smell is pleasant, and this is also important.
This recipe can be used as an analogue of the use of shampoo and conditioner, as the lemon has degreasing and cleansing properties, and also destroys bacteria.
Onion mask


I saved this recipe for a snack, since after such a mask you need to sit at least one day at home. Because the smell of onions pursues a long time and does not interrupt him anything. But with the resuscitating effect of this mask, not a single professional tool will be able to.
Great for often split and falling out, burned with paint hair.
We take 2 onions (the amount depends on the length of the hair), rub on a grater or grind in a blender to the consistency of gruel. Then we apply the mixture onto the hair and sit for at least 1 hour, wrap the hair with film and a towel. Then thoroughly wash off the remnants of shampoo.
In addition to the onion mask (I did it only a couple of times), I use all these recipes quite often. My choice is determined by the presence of the necessary incidents for a particular mask and the effect I need.
In any case, such a simple set of recipes will make the hair more docile and alive. What I wish you all!