I think that everyone who wanted to grow their hair faster heard about the mask with dimexidum, but it is unlikely that everyone tried. I was very long decided on this mask. I was scared of the main component – dimexide. And specifically what is a drug.
Dimexide – anti-inflammatory drug used externally. However, it penetrates the skin. Therefore, I think that you should not abuse it in any case. I know that some people leave the mask with dimexid for the night … I would not advise.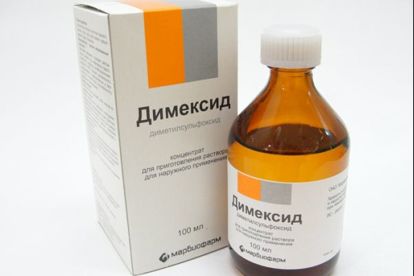 Since Dimexidum has such penetrating ability, before use, even as part of a mask, contraindications should be studied. First of all, it is glaucoma, cataract, myocardial infarction, stroke, angina, atherosclerosis, pregnancy and lactation, hepatic and renal failure.
You should also pay attention to the side effects – allergic reactions, rashes, dermatitis, itching, burning, dry skin.
The composition of the mask with dimexidum
Having decided on this mask, I bought the missing components in a pharmacy. The composition of the mask includes the following ingredients:
– 1 tsp. castor oil
– 1 tsp. burdock oil
– 1 tsp. almond oil
– 1 tsp. vitamin a
– 1 tsp. vitamin E
– 3 drops of rosewood essential oil
The number of ingredients must be adjusted depending on the length of the hair. My hair was shoulder length at that time, and this mixture was quite enough for me. If you have long hair, take also in equal proportions all the components, but 1 tablespoon.
Cosmetic oils can be used any that suit you. Castor and burdock oils are traditionally considered growth promoters. But I heard a lot of feedback on the futility of those who did not like or did not like these oils. If you are one of them, feel free to replace them with other oils.
You can limit yourself to two oils, or you can add one or more oils, keeping the proportions. I really like almond oil, especially for hair, so I added it to my mask.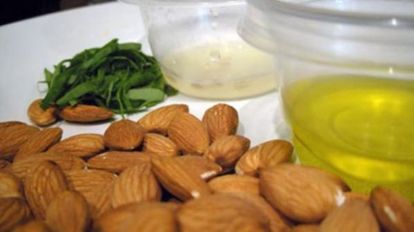 Vitamins A and E, in my opinion, are essential components. These vitamins are necessary for hair not only for growth, but also for nutrition, brilliance, strength. They are sold in liquid form in pharmacies – retinol acetate and tocopherol.
Well, and the essential oil, in addition to its benefits, also carries a pleasant aroma. I really like the essential oil of rosewood, I buy it not for the first time and use it for masks, rinses, taking a bath, when cooking handmade soap.
Applying and washing off the mask
Mix all the components in a homogeneous mass, heated to 35-40 degrees, it is possible in the microwave. Rub into the roots and the entire length of the hair, including the tips.
Cover with plastic wrap, then wrap with a towel. Leave for 1 hour. The first time, I think, it is better to hold the mask for about 30 minutes, to see the reaction. Rinse thoroughly.
Do not need a mask more than 1 time per week. The course is two months.
Result
I could not stand this mask for two months. Made four times, i. 1 month. Although I read that dimexide can oily hair, but my reaction was the opposite – she dried my tips, I had to cut off unplanned.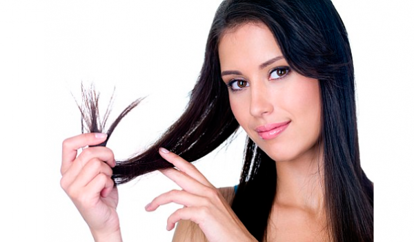 In addition, the paint dims, or rather, is washed off … so be careful with dyed hair.
I suffered a slight burning sensation during the mask not only tolerantly, but even with pleasure =) I also liked this effect in mustard. Probably more psychologically – it seems that once it burns, it means that the hair follicles wake up, the hair begins to grow.
But if during the course of the mustard mask I really noticed good hair growth, then with this mask it was not like that, so I quit after a month. But just in the next month after an incomplete course of a dimexid mask, my hair began to grow, although at that time my hair simply rested without all sorts of masks.
Maybe it was just this mask that worked? It is difficult to say, because hair growth depends on many factors, even on the season, not to mention nutrition, stress, etc.
But still, I think that this mask is most effective for those whose hair grows really bad. I have a friend, for a month she grows 2 mm in the winter, in the summer – 5 mm … After the mask with dimexidum, 1 cm per month began to grow.
In my case, as it seems to me, the average growth rate is about 1 cm per month. Maybe that's why it is harder to stimulate.
And one more thing – after the first mask I had dandruff … After the second and third application, it was already less, and then it passed altogether, although I didn't do anything. Perhaps this is my individual reaction …
Many are afraid of smell, but it is present only during the application of the mask, and after washing off the hair does not smell at all.
Have you tried the mask with dimexidum?