I love to care for my hair and am constantly looking for the perfect hair mask that would nourish and soften my hair. Once again, when I walked around the store, my eyes caught on a novelty from Planet Organic – and I bought this moisturizing mask for dry hair and also on mango oil.
The manufacturer (Russia), as always, promises a lot of super useful hair, but I'm already skeptical about this – it's easier to check on the hair than to blindly follow the advertisement. The manufacturer promises content in a mask of 15% mango oil for moisturizing and restoring hair along the entire length.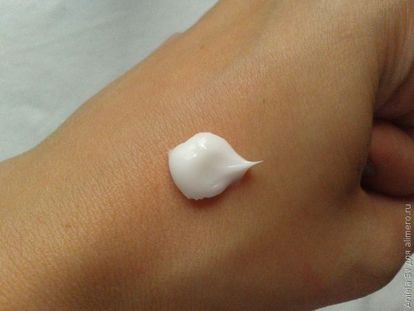 I put on a mask 2-3 times a week for 2/3 of the length of my hair. At such a length of the mask is enough the size of a walnut – it is well distributed through the hair and is easily absorbed. I keep the mask on the hair for 5-10 minutes and wash off with plenty of water. The mask is easily washed off, does not foam at the same time.
Immediately after applying the mask, my hair is saturated and moisturized – it is easier to comb and dry faster. After drying, the hair becomes light, airy, not fluffed or electrified, there are no split ends. But, unfortunately, a minus of this mask is that the hair with it gets dirty faster – after a day they lose their volume and freshness and look not very attractive.
Because of this, I began to apply the mask not so often, and when it ends – I will not buy it anymore, but I will try something new and will definitely write a review)
The composition is shown in the photo. In it, as always, a lot of utilities and amenities.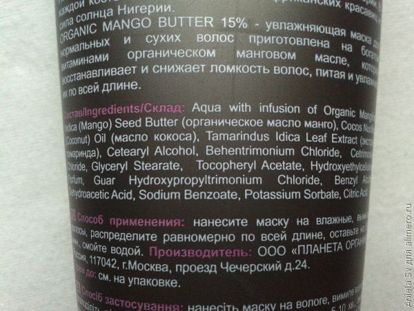 Summary
The mask is good, but the freshness of my hair is dear to me for a long time. I recommend that you try this mask; it nourishes even the driest tips and moisturizes it. Price – 150 rubles without discount.
Have you tried this mask?