Having overdried my hair with inappropriate cosmetics, I realized how much trouble there is for women with dry hair! After all, due to the fact that they do not get enough moisture, they become dull, brittle, more susceptible to environmental factors.
I wrote about the factors that influence the condition of the hair and how to moisten the hair with the help of infusions, rinses and shampoos for dry hair in a previous article.
But there is another wonderful and effective tool – it is a mask. In my opinion, to achieve the desired effect can only be approached to solve the problem in a complex. Therefore, I used both home masks and purchased ones.
Complicated arnica mask

I have long heard about the masks, which include mayonnaise, but for a long time did not dare to try. If masks, for example, with kefir, seemed to me quite understandable, then mayonnaise was alarming.
But then I read on the forums that mayonnaise strengthens the hair structure and that many show business stars use such masks. This instilled confidence that if I did not solve the problem of dry hair, they would at least not get out of this experiment.
After reviewing many recipes for masks, I chose a mask with arnica, as this tincture was in my possession, and I wanted to use it.


– 3 tbsp. Arnica tinctures
– 2 egg yolks
– 2 cloves of garlic
– 2 tbsp. burdock oil
Cooking:
Chop garlic, mix with other components and grind thoroughly until smooth. Just mashed mask rub into the roots and apply over the entire length of the hair. Cover with a plastic bag.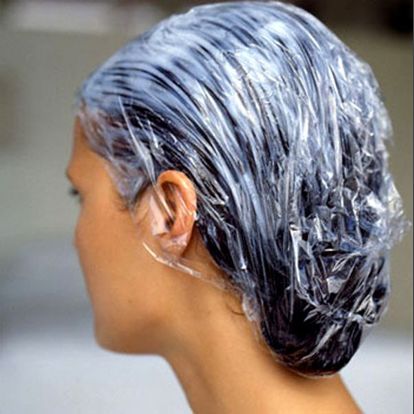 Wrap your head with a warm towel. When it cools down, change it to others to maintain the level of heat. Leave for 40 minutes. Then wash it off.
This mask is advised to wash off with homemade egg shampoo, but I washed off the usual, and then applied conditioner. The frequency of masks 1 every 3-5 days.
I liked the result. The mask does not leave a smell, and the hair became brighter, not so brittle, their overall appearance improved.
After this experiment, I thought – why not make a completely mayonnaise mask? If you choose a normal mayonnaise, then there should not contain bad foods – egg, mustard, vinegar, vegetable oil.
Besides, after all, and we use it even as food. After internal use, you can decide on the external.
Although I heard a lot of positive reviews about store-mayonnaise masks, I decided to pamper my hair and cook homemade mayonnaise for the elementary recipe: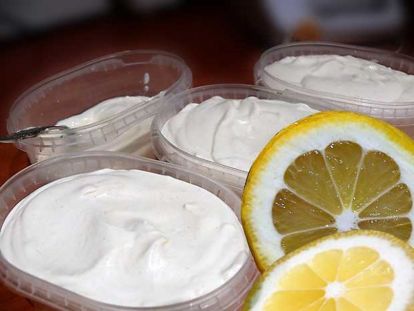 Beaten egg yolks into good foam, then gradually, continuing to beat, added unrefined sunflower oil and lemon juice at the rate of 1 yolk – 0.5 cups of oil and 3 drops of juice.
Mask application:
At first I just washed my hair with regular shampoo, and then applied freshly cooked mayonnaise on the hair roots and along the entire length. She put on a plastic cap and wrapped her up with a warm terry towel.
After keeping for 1 hour, I washed it off with pleasantly warm water. And then she put the conditioner on for a minute and washed it well again.
The effect struck me! Hair acquired extraordinary softness, easily combed and perfectly lay without styling. The appearance of the hair after it is completely healthy!
Cosmetic: Pure Line mask
I chose the Pure Line chamomile restoration mask from cosmetics. In general, I like the cosmetics of this company. More than once it happened that buying money was several times more expensive, and the quality turned out to be worse.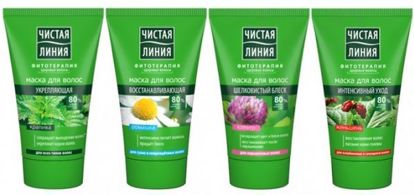 The mask as a whole made a positive impression on me. The pleasant consistence and a smell, is washed off well, hair after it soft, well comb hair. But if we talk specifically about the problem of dryness, but it seems to me that the mask does not cope with moisture.
In the end, I concluded that this mask is not a bad tool, pleasant to use, if you take just for ordinary hair care. But if there are any problems, something more effective is needed.
Have you tried any cosmetic masks for dry hair?