I am a lover of various cosmetic oils, so I constantly buy something new and experiment. I have not yet met the oil, which I would not like at all. But there are oils that like more than others. Macadamia oil is just one of them.
Features of macadamia oil
Macadamia plant plantations already exist not only in Australia, but also in South Africa, Brazil, California and Hawaii. Macadamia nuts in diameter are 1.5-2 cm.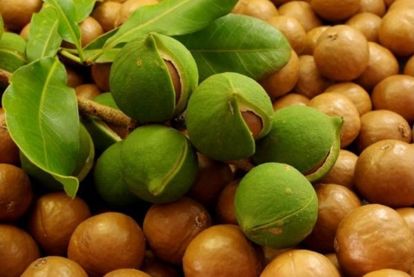 In order to separate the core from the shell, a large force is required, and collecting nuts is a laborious task. In this regard, macadamia nuts are the most expensive nuts in the world.
Macadamia oil is obtained by pressing nuts, respectively, it is also an expensive product.
I did not find him in my town in pharmacies, I ordered it online. The cost of 100 ml bottle without shipping amounted to 800 rubles. But it is very economical to use, so it lasts a long time.
Macadamia oil has a very pleasant nutty smell, and if you taste it, it seems to me that it is something between a hazelnut and hazelnuts.
The resulting macadamia oil contains vitamins E, PP, vitamins of group B, copper, zinc, as well as many useful acids – stearic, lauric, oleic and other fatty acids.
An exceptional feature of macadamia oil is that it is rich in monounsaturated palmitic acid. There are very few plants containing this acid. It is found in human skin, making macadamia oil ideal for skin, hair, and perfume use.
Hair Massage with macadamia oil
Macadamia oil has a high absorbency, so its use for hair improves blood circulation and makes hair strong and beautiful.
For massage, the oil should have either a body temperature or slightly higher (it can be heated). I put a few drops of oil on my fingertips and first massage my scalp with circular movements for five minutes.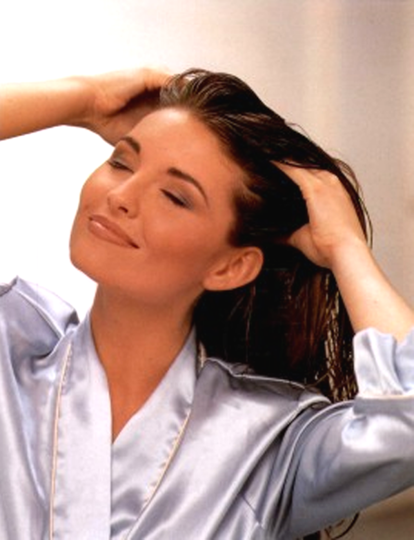 Then with massage movements I spread the oil along the entire length of the hair, paying particular attention to the tips. For even distribution, you can comb the hair from the roots. The comb should be wooden and clean.
After two hours, you can rinse your hair with a small amount of soft shampoo. If you have dry and brittle hair, you can not rinse.
Nutritious hair wrapping with macadamia oil
It is necessary to apply macadamia oil with your fingers or using a hairbrush along the entire length of the hair, put on a plastic hat and wrap a towel over it. Leave overnight. In the morning, rinse with warm water with lemon juice.
This wrap helps to restore damaged hair, stimulates their growth, and also protects against the harmful effects of ultraviolet rays.
Daily hair care with macadamia oil
I tried a daily therapy for hair – every day I combed my hair with a wooden comb (with teeth, not massage) with macadamia oil applied on it. Hair perfectly combed, do not tangle, become silky, and besides this – there is an effect of hair satin.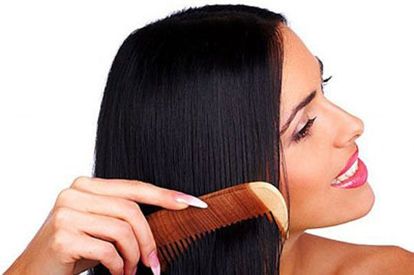 It is also good to rinse your hair nicely with warm boiled water with the addition of 2-3 drops of macadamia oil.
Remember – the appearance of a woman depends largely on the condition and grooming of her hair. Therefore, it is worth paying special attention to this issue. And macadamia oil will be a great helper – as it is one of the best and most suitable oils for all types of hair!
Have you used macadamia oil or products containing this oil?