If short hair requires special care in terms of styling, then care for long hair also has its own characteristics. Just about them and will be discussed in this topic.
I am a lover of long hair. The shortest haircut that I had was a ladder, with a length from the middle of the cheek to the shoulders, even slightly lower. My longest hair is below the waist.
What hair should be taken for long? Hairdressers often consider hair long below shoulder length. Another option – the hair length of the scapula and below. Just such a length I have now.
The problem of long hair is that even if the scalp is oily, then this natural fat is enough to moisturize 5 centimeters of hair. The rest of the hair needs additional hydration.
The last time I had very long hair was a vein of 2009. Then, of course, I also took care of my hair, but did not know many subtleties.
Not so long ago, I drew attention to the fact that the hair at the demise is very very dry, and the hair below the middle of the length too. Only after that I thought that the hairs are already long branches.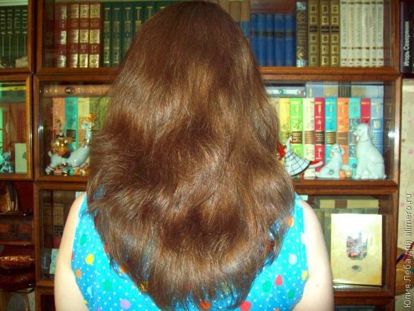 I decided to consult with my master.
It turns out that with long hair, you need to use two shampoos. One shampoo – for washing the scalp and hair roots, and the second – for the rest of the hair, including the tips. It is desirable that both shampoos are the same firm.
Natasha (the master) also drew attention to the fact that you need to buy shampoos, based on the type of hair or existing problems, and not to take for all types of hair, etc. I used to be happy, buying shampoos with such a label, considering it to be a plus, that it will definitely work, once for any hair.
Of course, shampoo must be of high quality. You should pay attention to the composition, manufacturer, price.
It is advisable to change the shampoo at least once every 3 months, and not only the look, but also the manufacturer, in order to avoid the accumulation of certain chemical components in the hair.
Buying a shampoo that has not yet been tested, it is better not to strive for profit at the expense of volume. After all, he may not suit you. The first time buy a small bottle.
So I did with my latest purchase – head shoulders shampoo – moisturizing scalp care with almond oil.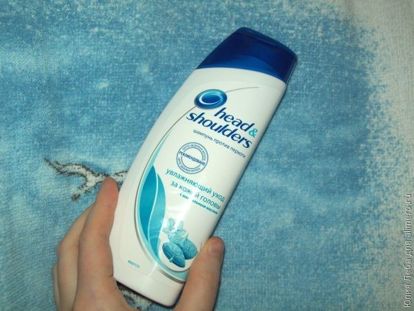 It ideally suited me as a first shampoo, and I took the smallest bottle – 200 ml.
Selection of additional funds
If you prefer not homemade masks, but purchased, then the best option is if these products are of the same company as shampoos. These funds will complement each other.
With long hair conditioner should be applied only to the ends of the hair, and not the entire length.
It is better to refuse varnishes and foams. And if you still use them, then give your hair a few days a week rest, and wash off before bedtime. Or another more benign option is to fix with lacquer only a few strands, and not all the hair.
Homemade masks, balms for long hair
As well as shampoo, masks, balms for long hair should also be of two types. I want to share those masks that I use.
Masks, balms for the scalp and hair roots
The most favorite and affordable mask is to beat 1 egg yolk (or 2, if the eggs are not large) and add a clove (or 2) of garlic that has been passed through the press.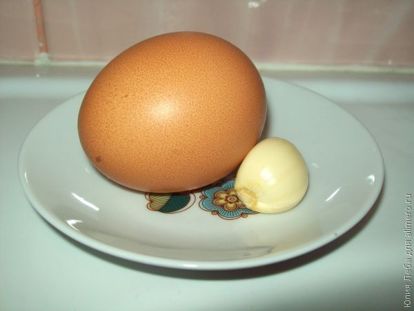 Rub into the scalp with massaging movements, including the hair roots.
Another option: take aloe juice, lemon juice and honey in a 1: 1: 1 ratio. Stir into a mass of uniform consistency and also apply on the scalp and roots.
These masks should be applied half an hour before washing your head, covered with polyethylene and then with a towel. They regulate sebum secretion, and also have cleansing and nourishing properties.
Mask-balm for tips
To prepare one of the best, in my opinion, mask balm for the tips, you should stock up on herbs and vegetable oil.
I take nettle, chamomile, birch leaves and St. John's wort in equal proportions, grind and pour ½ cup of vegetable oil. A glass or jar should be tightly closed (this is important) and put in a dark place for at least a week.
Strain and apply on the ends of the hair before washing. Leave for 20-30 minutes.
– since long hair lacks nutrition throughout its length, it is necessary to rinse them with herbal decoction in the proportions of 2 tbsp. grass 0.5 liters of water. For this purpose, St. John's wort, nettle, chamomile, burdock, burdock, sage
– for long hair it is undesirable to do chemistry or highlighting / coloring, because to restore hair of such length after these procedures will be very difficult
– it is undesirable to use resistant paints, it is better to choose a tinted shampoo or natural dyes – basmu, henna, chamomile, onion peel
– pay close attention to the tips: if they are cut, it is better to cut them immediately, this will save both the health and the beauty of the hair
– from the hard methods of curling should be abandoned. Use curlers, and even better – braid pigtails of the right size.
– do not combine perm and dyeing hair
– so that the hair does not tangle, you should braid the braid for the night
– If your hair is very tangled, you can comb it under the shower stream using a balsam rinse.
Hope my observations and tips will help you!
Do you have any secrets for long hair care?