To date, two hair straightening technologies are used – this is a long-term smoothing and keratin hair straightening. This topic is devoted to the second view.
My school friend has naturally wavy beautiful hair. And until recently, not only I thought so, but she herself. But … apparently under the influence of fashion, Julia changed her mind.
And I recently read the story of Vladimir Nabokov. A letter to Russia and met a wonderful phrase: … and after all, fashion is the work of human mediocrity, a certain level, vulgarity of equality, and to shout about it, scolding it means recognizing that mediocrity can create something this is (whether it is an image of government or a new type of hair), which would make some noise. ©
Anyway, she decided to go to her master, so that she straightened her hair with keratin.
Advertising keratin hair straightening
What is written about the procedure for keratin straightening salons, creating their own advertising? I climbed for the sake of interest on the sites of different cities. As, in fact, expected, it is written about the same everywhere.
The first action is straightening. Sites promise to help in this as slightly curly and curly hair.
The second action is recovery. In this regard, emphasis is placed on loose, splitting, bleached hair.
On this occasion, I was amused very much by one advertisement, which was broadcast in large letters: THAN YOUR WORLD IS BETTER THAN THE BETTER RESULT! :)))
As these same promotions explain, this procedure is aimed at restoring keratin that was originally in our hair, but collapsed as a result of dyeing and under the influence of sunlight.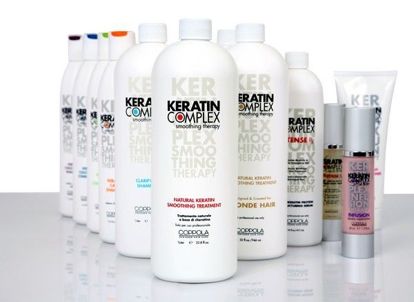 And, of course, the word natural / s is found in almost every sentence. Natural keratin, natural ingredients, and everything natural to the impossibility))
But in the end they promise straightening, restoration, recovery, volume, vitality, brilliance, sparkling … In other words, all the pleasures are in one procedure. And yet – the effect of up to 5 months.
Safe and harmless?
Julia decided to experiment with her hair, after asking her master about the dangers of this procedure for her hair. She replied that it was safe, and then … that the rectifiers contained natural oils, natural plant extracts, natural keratin.
Last time it too confuses me in cosmetics. I want to buy something already, where they do not shout in every line about this notorious naturalness.
I myself have repeatedly heard that the Brazilian keratin straightening is harmful because of formaldehyde. But many sites claim that in the media it has been successfully replaced by another substance, more benign.
I tried to figure it out, but, not having a chemical education, it seemed to me difficult, because everyone is moving their products and services, and to understand where the truth is is difficult.
However, not knowing 100% harmful or no such procedures, I firmly believe that they do not bring any good, even if the hair looks better after the procedure.
Another thing is to put up with it or not. When I painted, I also clearly understood that the dye does not add to the health of my hair, but went for it because of the desire for change.
By the way, external advantages were also, for example, a bangs after dyeing, you could at least somehow put it on, and indeed any hairstyle, as the hair became more docile. But the health of this they have not increased.
In my city, the lowest price for keratin straightening is 4000 rubles. We find it difficult to name the maximum price, it depends on the prestige of the salon, the professionalism of the master, the cost of the means used, the length of the hair and so on.
One friend did in St. Petersburg for 18 thousand … At the same Yulin master Brazilian hair straightening up to the shoulder blades costs 9,000 rubles.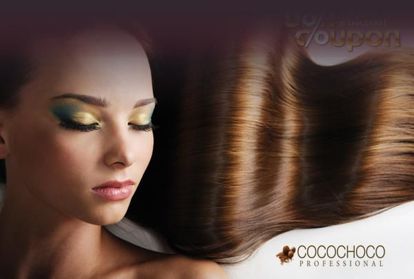 Keratin straightening result
Yulia straightened up so much that even if I had some direct evidence about the dangers of this procedure, she would not have listened to me. Yes, I did not have them.
The first three days of her joy knew no bounds. Everything was exactly as described in numerous advertisements. But then it was time to wash my hair. Julia was surprised to find that the effect was partially gone.
Fortunately, this only affected straightening. After washing, the hair was no longer as straight as immediately after the salon. However, they were not wavy, as before. As she now describes the effect: Become more direct 🙂
However, the appearance of the hair was about the same as I had after biolamination. Hair is more elastic, silky, smooth, comb hair better, shine more. But I did not notice the increase in volume neither in my own, nor in her case.
At first, Yulia was a little upset that the result was not as in the picture. But … in the end, she decided that her hair responded in this way, and that there were still more advantages.
2.5 months have passed. The effect is partially preserved, although, it seems to me, 5 months is an unrealistic term. In any case, Julia decided in a month to go for a repeated keratin straightening. It remains for me to shrug it off … Perhaps this is not bad, but, in my opinion, not for such a sum.
Did you do keratin hair straightening?