Cosmetics are now on sale a huge amount, and no less for hair care. But I prefer to use the compositions, prepared with my own hands. I want to talk about the benefits of kefir mask. It helps me not only to strengthen and clean the hair, but also to lighten them.
About the benefits of kefir mask


One important and useful property of kefir is that it washes away the pigment from the hair. Therefore, I use it not only to lighten the strands, but also to partially wash the dye from dyed hair. Of course, kefir mask can not turn itself into a spectacular blonde, but to lighten the hair a couple of tones is quite possible.
In addition, after the mask, my hair looks healthier, and they grow better. And most importantly, when I used to lighten hair with chemical methods, they suffered from exposure to an aggressive environment, which is excluded when using kefir.
Kefir Mask Recipes


For clarification, I use both simple kefir masks and masks with a complex recipe. Ordinary kefir mask, I call the method when I apply it on dry and clean hair. When there is no kefir, I take yogurt, which I prepare from homemade milk.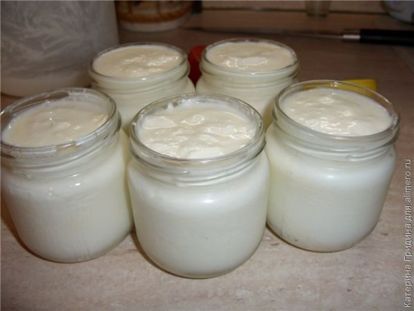 My favorite mask, which is good to use with medium-length hair, consists of a quarter cup of kefir (it should not be defatted), juice of half a lemon and one teaspoon of any shampoo.
I thoroughly mix all the ingredients, and apply a mask in an even layer over the entire length of the hair. After that, I cover my head with a plastic cap or wrap my hair in a layer of cling film, and on top I cover the whole structure with a towel.
The effect of lightening hair will be higher if the exposure time of this mask will be longer. If I need a strong effect, I can sit in this delicious mask for a few hours.
For example, someone wants to lighten hair only slightly, then you should sit in this mask for not so long, but not less than two hours. In general, it all depends on the individual qualities of the hair, so you should try to achieve the desired result experimentally.
If I need to lighten my hair thoroughly, I will create a fresh mask before going to bed, apply it, strengthen it well, so as not to lose it from my head in a dream. In the morning I wash my head with shampoo, then I apply a slightly strengthening balm on my hair. Excellent effect is always achieved.
I want to warn that more than twice a week, kefir masks can not be applied.