Kefir as the main component of hair masks has already established itself and gained great popularity. In this topic, I want to share with the readers of Alimero my experience in the preparation and application of kefir masks.
Why is kefir used in masks?
Even in ancient times, women used yogurt to improve the health and appearance of hair. Now more popular masks on the basis of kefir.
Previously, Asian women began to use kefir as a nutrient for their hair.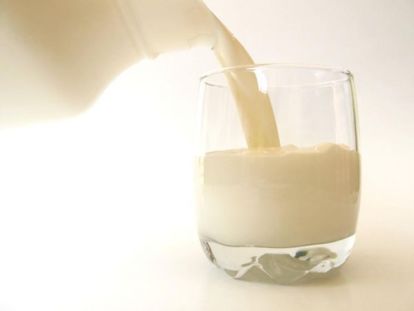 Kefir has a beneficial effect on both the hair and the scalp. It contains many beneficial bacteria, sour-milk sticks, yeast, vitamins E and B.
Kefir mask for split ends
Among those masks that I have tried, the mask for split ends occupies a special place. For split ends, it is better to take the most fatty kefir. The other two components are my favorite eggs and honey. I am sure that this is one of the best products for nourishing hair.
To prepare this mask you need to take the following ratio of ingredients:
– 3 tablespoons fat kefir
– 1 tablespoon honey
– 1 egg yolk.
I first whisk kefir with yolk with a whisk. Then add honey and mix until completely dissolved. I apply a well-mixed mixture on the hair along the entire length.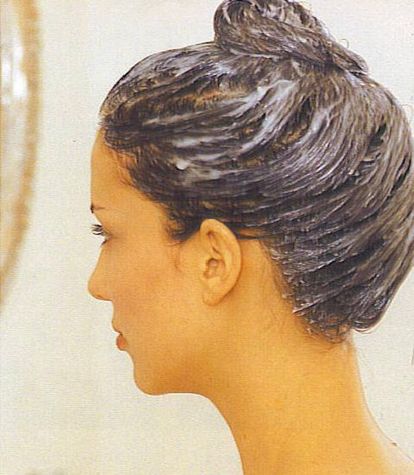 Covering with a plastic cap and then a warm towel. I leave the mask for 1 hour, and then mine as usual, with shampoo.
This mask helped me more than once during avitaminosis, when the hair began to split. In addition to the impact on the ends, it also strengthens the hair along the entire length. I did a monthly course of such masks and was very pleased with the result.
Kefir mask for hair restoration
I used the mask for restoration after I stopped dyeing my hair. Most of the length of the hair was still colored, but I wanted the new, not yet colored hair to be healthy.
I also wanted the dyed hair, while I could not cut it off, also looked beautiful. But this does not mean that this mask is suitable only for recovery after dyeing. It is good to do it after various perms or straightening of hair, and simply when the hair needs additional nourishment.
Ingredients for the restoring mask:
– 0.5 cup of kefir
– 1 medium onion
– 1 tsp. burdock oil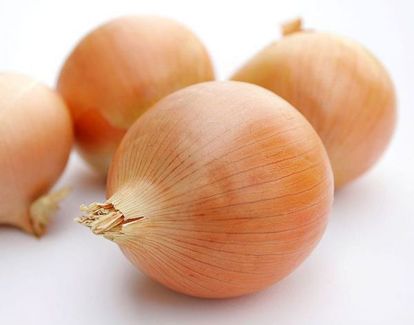 I squeeze the juice from the onion and mix it with kefir. Then add burdock oil and thoroughly stir. I put a mask on the entire length of the hair, put on a plastic cap, and wrap a towel over the top. Also leave for 1 hour, and then my head with shampoo.
The mask perfectly restores the hair, I would say – revives, gives them shine. And the onion smell is not felt at all, as kefir extinguishes it.
Simple kefir mask
I know that kefir can be used as a self-sufficient treatment for hair. It is simply applied in its pure form to the hair and is also left for an hour or even for the whole night! I have not tried this option, but I think that it is an effective tool for shining and strengthening hair.
Did you make kefir masks for hair? What are the accompanying components?