The truth is that nothing adorns a woman as much as pregnancy. During pregnancy, I directly blossomed – and my skin was good, and my hair became bigger and more obedient. There was not a single hair on the comb. But that all changed half a year after giving birth.
After 6 months of breastfeeding, something incredible happened to my hair. They began to crawl, especially after washing. With me, this has never happened before, so I was, to put it mildly, shocked.
Honestly, I was ready that after giving birth the condition of the body deteriorates slightly. On women's forums, I have read about this several times. But I did not think that it would overtake me on such a scale. My curly mane slowly began to turn into a pair of wretched, sticking in all directions hairs. I was scared in earnest. Of course, I ran to the doctor.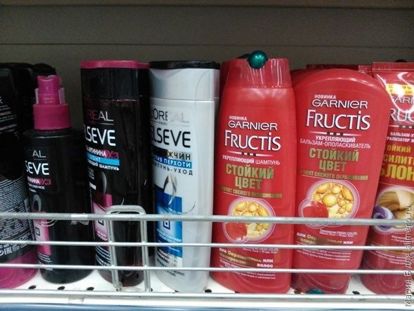 The doctor said that this is a completely normal and natural process. And while I will breastfeed, it is unlikely that will change. I was prescribed a course of vitamins Elivit, which I safely drank for a month. The result is zero.
I bought various cosmetics that supposedly help reduce hair loss. And here, too, I didn't notice much of a difference – as hair crept in shreds, so they climb. And I really did not want to be a bald mom!
Then I turned to the folk remedies that I found on the Internet. Many girls spoke very well about burdock oil with pepper. I did not have much choice, and I went to the pharmacy for a miracle elixir.
The pharmacy was an excellent doctor who also struggled with hair loss after pregnancy not so long ago. She told me too that burdock oil is good enough. And it is, by the way, quite inexpensive.
At home, I quickly began to prepare my mask. The oil was heated, applied to the hair, put the bag on the head to enhance the effect, and pulled the cap on top. The spectacle was fun, thank God, my daughter did not see me, otherwise she would be scared. For an hour I walked with a mask on my head. It must be said, pepper baked its head strongly enough. But it is thanks to him that the quality of absorption of all utilities by the skin is improved. Then I ran to wash everything.
Oil is not so easy to wash off the hair. I had to soap my hair with shampoo a couple of times. But there was no greasy feeling and no unpleasant smell. Of course, after the first time, the effect was not so special. And I was also very afraid that my hair would get stronger – many girls told me about it. This is due to the fact that the mask enhances the loss, say, of unnecessary hair, so that the recovery begins later. Everything worked out for me! And I decided not to stop and use the mask as it should be – a month.
But honestly, I did not expect such a result. Literally three times later, the hair stopped falling out like crazy! A month later, everything came back to normal! Hair became very docile, and I began to look pretty decent. And I spent on all this 30 rubles!
Of course, in the fight for beauty, I did not stop breastfeeding! And a couple of months after the end of the course with burdock oil, the hair began to climb again, but not in such colossal amounts as before. But now I know how to stop them falling!
Mom, have you had any hair problems? Please share how you struggled with this?