The crisis in the country hits the pockets, prices are rising, and costs have to be cut. But can you save on its beauty, while remaining charming and well-groomed woman?
Finding a solution

I love to visit expensive beauty salons, because in my understanding it has always been like this: Cheap, it means – not high quality. In the premium image studios, as a rule, a haircut costs from 3,000 to 5,000 rubles.
But, in view of the current life situation, I had to postpone these trips until better times. My caret had already grown, the ends were constantly curling, but I was afraid to go to a regular hairdresser, but you never know would disfigure.
On the Internet, I found an ad – in the studio need models for haircuts. This salon was well known, many of my girlfriends use their services, so I decided to take a chance.

Program

When the studio has a refresher course for hairdressers. There, young masters under the supervision of experienced stylists-teachers cut their models absolutely free.
The risk is exactly the same as in an ordinary barber shop. There is one BUT: the final touches to the teacher, he evens out all the inaccuracies and oversights. It is possible that the haircut will get a little shorter than you planned.
Within Temptation

I arrived at the appointed time. A stylist girl warned me in advance that haircut and styling would take at least 3 hours. All according to the standard: first wash your hair, then choose a haircut.
If you have free time, this alternative is ideal. I kept my curls, and, to be honest, I was afraid of missteps. Still, on the curls can not see the flaws.
The next day I tried to lay my hair myself. Do not believe it, but the hairstyle was perfect. Centimeter to centimeter.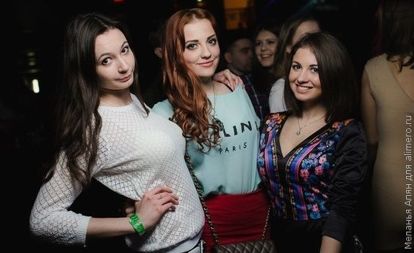 After some time

It took more than a month, the form keeps perfect! I realized that such services can be used, and now I'm thinking of signing up for a manicure and shellac for the same program. After all, many schools are looking for models for testing eyelash extensions, nails, and so on.
Have you ever participated as a model?