Sometimes hair needs to be revitalized for various reasons – after winter, illness, scorching sun, chemistry, and lightening. I needed such a recovery after a long medication during pneumonia. This experience I want to share with the readers of Alimero.
Trimming or shearing
Probably, every woman noticed that if the tips of the hair are not in order, then with any hairstyle the hair looks ugly and untidy. Therefore, the first thing is to go to the master and trim the hair.
At the time of my illness, I had hair up to the waist, and I was not going to get a haircut. When I got a little better, I took up the hair restoration, came to my master, I wanted to cut off the tips. But it turned out to be sadder.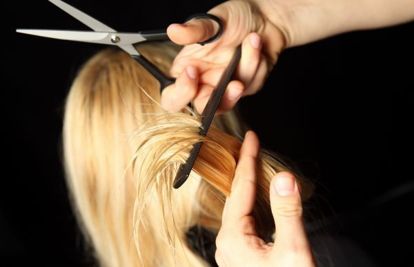 The bottom 15 centimeters were terribly thin and brittle, even when compared to the rest of the hair, which was in a depressed condition. Natasha said at once that it makes no sense to leave them – both useless and ugly.
In the end, instead of trimming, I got a new haircut. I decided to beat it, and once I had to get a haircut, I changed the same length to the ladder. Then I got a taste and cut even shorter =) But this was preceded by a difficult period of revitalizing my hair.
Nutrition – one of the main factors
Nutrition is one of the important factors affecting the health of hair. With a low-calorie diet, you can lose half of even healthy hair, not to mention those that need to be revitalized.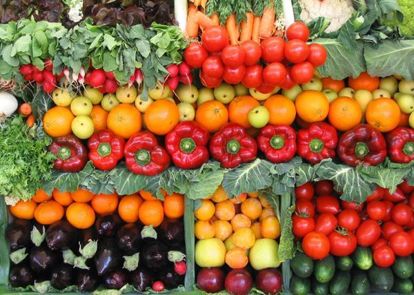 First of all, my master recommended me to focus on nutrition on fruits, eggs, beef, poultry, seafood, nuts, vegetables. In principle, both the pulmonologist and the immunologist at that time called me about the same list of products for restoring the body, since This food is useful not only for hair.
Vitamins
In addition to getting vitamins and nutrients from food, I was also advised to drink a course of vitamins in pills. I can't say that I was delighted with such an offer, because I needlessly try not to take tablets (even vitamins).
I think that diseases are waiting for everyone, but for the time being it is better to minimize the number of drugs taken. But then I obeyed, remembering how terrible my condition was during my illness and because of complications.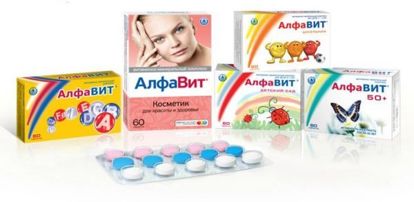 I decided that since I had been drinking vitamins, I would bet on hair. Therefore, I chose the Alphabet Cosmetics vitamins for beauty and health. It seems to be good for the hair, and the same vitamins A, B, C, E, D3, Kone beneficial to the whole body. In short, I decided to kill two birds with one stone.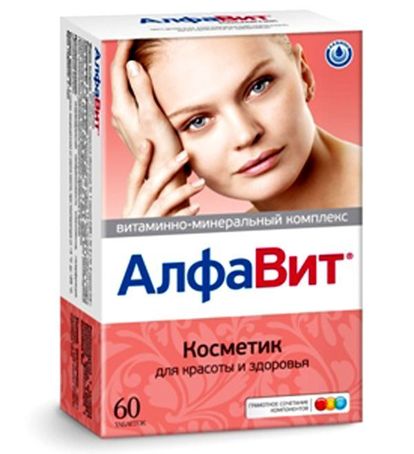 Since my situation was critical, I took these vitamins three times a day, taking breaks between taking about 5 hours. Although, for prevention it is enough to drink one tablet per day. But this was not my case.
Revitalizing hair with olive oil and honey
Well, the third direction I aimed at to revitalize my hair is wrapping with hot olive oil and honey, which my master Natasha recommended to me.
There are only two ingredients, but it is better to choose them as carefully as for food – the better the quality, the better the hair and the more effective the procedure itself.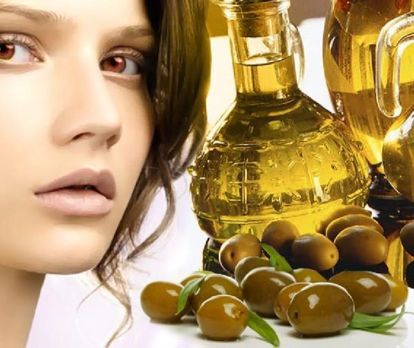 For one part of the honey you need to take three parts of olive oil. Since my hair even remained long after the haircut, I took 9 teaspoons of oil and 3 teaspoons of honey. If the hair is shorter, you can reduce the number to 6 and 2 or 3 and 1 teaspoon of oil and honey, respectively.
I prepared this mixture in my favorite pot for soap making. Although, honey and butter are food components, so you can freely use any small saucepan or ladle.
Water bath in this case is not required. It is necessary to mix the butter well with honey and heat over high heat until boiling. The mixture should be allowed to cool, but naturally, without a refrigerator and other things.
At the time of application, it should have a pleasant warm temperature. It is also important that the mixture should be homogeneous. To do this, it is better to stir it periodically and after removal from the fire.
At first, I simply applied this mixture to my hair, and then I also combed it with a wooden comb with teeth, so that there are no unaffected areas. I did this procedure, bending over the bath, otherwise there is a sticky floor =)
After distributing the mixture, I put on a shower cap, tucked all the hair along it.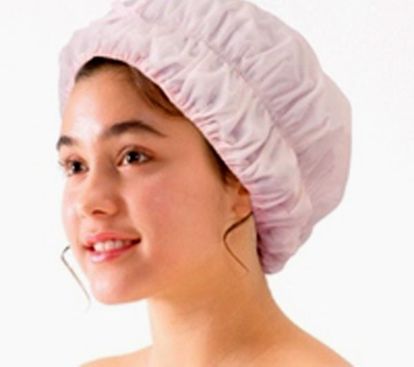 And from above wrapped a towel. Left for half an hour or a little more. Then washed off with the use of conventional shampoo. I made this mask wrap 2 times a week for two months.
I do this wrap-up mask even now in the off-season to support the hair during these transitional periods. I just keep it now for about 20 minutes, since there is no acute problem, as it was then.
And sometimes I replace honey with purchased conditioner or hair balm in the same proportions. But in this case I am very scrupulous about the composition of this tool, since I apply it not for 1 minute, as in normal use, but for a longer time.

Total
It is difficult to say or determine as a percentage what would be usedaboutThe most important thing in restoring my hair and gaining beauty and health is nutrition, taking vitamins or a medical mask wrap. I think the desired effect was achieved by me thanks to an integrated approach to revitalizing hair after an illness.

And what methods of revitalizing hair do you know or use?