I, like many women, want to be charming and attractive. But I had to face the problem of bad hair. They look awful. They very clearly reflected my pregnancy and breastfeeding. The thing is simply that they constantly split, fall out and look lifeless.
I am not an opponent of cosmetics at all. Just do not always have the money for the desired shampoo or expensive brand hair mask. Yes, and over time it is tight: then the child will get sick, then a lot of work has accumulated. Not to beauty, in general.
Therefore, I thought here and decided that it is possible to bring hair in order without cosmetics. At home, you can also add them strength and volume. After all, hair for a woman is her pride. A beautiful and full of strength and shine hair – it is doubly feminine and attractive.
As I have already said, pregnancy and childbirth adversely affected the condition of my hair. The thing is that they began to fall out with terrible force and look terrifying. The strength of the hair is a very important factor in appearance. Therefore, I even identified for myself a few rules that I adhere to today:
1. The less shampoo the better

Excessive shampoo overloads and dries hair and scalp. I try to take the minimum amount of shampoo and rinse it thoroughly. And you can even a teaspoon of shampoo just dissolve in a glass with water and apply on hair. And the savings, on the one hand, and the benefits for the hair.
2. Thorough rinsing.

I wash off the shampoo with warm water. Hot strongly dries the scalp, causing dandruff. And I wash off the shampoo completely, only after that I apply a balm.
3. Soft drying

How do you dry your hair? Here I have long refused to hair dryer. And from the curling and ironing. Of course, with their help, you can make a beautiful styling and come up with an original hairstyle. Here are just hair and already rare. Therefore, I wet my wet hair with a warm towel. Slightly winding a towel over my hair and that's it. It absorbs all excess moisture.
Wet hair is very sensitive. Therefore, they should not be injured by combing, twisting in a towel and endless styling. I brush my hair only after it dries. I use a comb with large teeth, it is the most soft and gentle for hair.
4. Volume and the fight with thin hair

It is possible to add volume to hair without cosmetics. I just stoop and massage my head. You know, it is not only pleasant, but also useful. In addition, the hair becomes bulky and voluminous.
Egg yolk and olive oil help me to fight with thin hair. I mix these ingredients and turn out my hair. It is enough to hold on the hair for 10-15 minutes in order to energize the hair and add vitality to it.
5. The desired shine

The desired hair shine can be achieved with mineral or thermal water. It contains valuable minerals that make hair soft, smooth and shiny. You can also add a little vinegar or lemon juice to your hair rinse.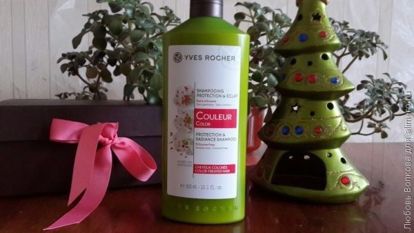 6. Proper shampoo

I read that it is very important to choose the right shampoo, and indeed hair care products. After all, if you constantly use funds for the volume, you can achieve (instead of the desired) the opposite effect.
Tell me, what are you doing to restore hair shine and vitality?