That really happened such a nuisance, made a haircut – not very happy. … Or luck turned away from me, or simply the master chose the wrong one. I came home after a haircut, looked in the mirror and was upset, too short bangs spoiled all the beauty.
The first days it was possible to hide it under the headbands and fasten it invisible. So I wanted to do without these tricks, and the fringe, as if to evil, grew very slowly. I decided to resort to various means known to me to accelerate hair growth.
Care change

First of all, I acquired more natural hair care products. I changed the shampoo, conditioner and balm, and also bought a natural bristle brush and a wooden comb. I decided to check how true the statement is that from such combs the hair is less damaged and grows faster.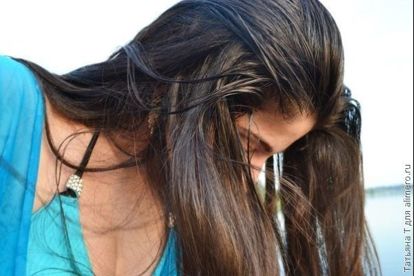 The second step was the purchase of pepper tincture. I half spread it with water and in a day put it on the roots of the hair (the bang itself). Ten minutes after applying the tincture, I carefully washed it off with warm water. Not very pleasant was burning sensation, but quite tolerable.
In addition, I tried to add to my diet as much as possible fruits and vegetables. More often she began to eat porridges, fish, meat, because proper nutrition allows external means to consolidate and begin to act. And if the body needs vitamins, then no miracle masks will not help.
Speaking of masks. I tried several, in particular, from onion gruel. Put it on the roots, waited five minutes and washed off. The result was not pleased, and the smell is badly removed. It is better to smear the scalp with burdock oil – although it is hardly washed off, but the smell is not so sharp.
Another option is a mixture of crushed aloe leaflets and one egg (the volumes were approximately equal). After putting it on the hair, I calmly rested for half an hour or did other things, then washed it off. This mask pleased me, after a couple of applications my hair became docile and shiny, like silk.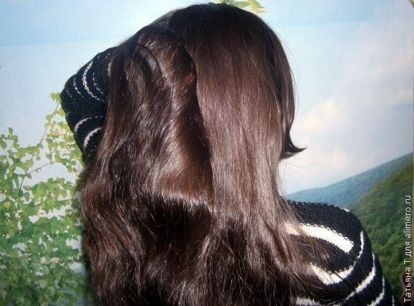 All my efforts were not in vain, already literally two weeks later I was admiring my hairdo. So I learned that everything needs an integrated approach. After all, everything in our body is closely interrelated.
Have you ever encountered a similar situation? What funds came to your rescue?