Not long ago, I was sure that with a haircut of a quad with lengthening you would not experiment very much. I thought that it can only be varied by styling or coloring. But once there was no time for hair styling after washing and they dried up anyhow. Then I decided to correct the situation with a rubber band worn around the head.
This hairstyle is called Greek. I loved her long ago, even when my hair was long. She helped to give my hair a well-groomed look in those days when I was late and had no opportunity to wash them and put them on. But earlier I was sure that it can only be done on the hair, shoulder length and below. Now I often do it on my hair just above my shoulders.
To create a hairstyle, I need:
– hairbrush
– gum bezel
– small strong gum
– hairpins
– some free time (5-7 minutes)
First, I comb my hair and partly part, which I got used to.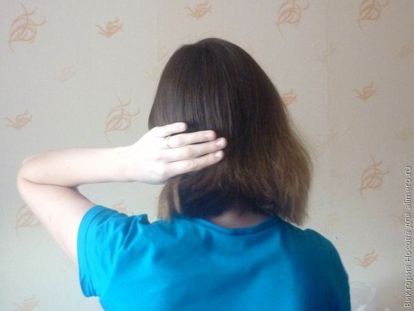 Then, without the help of a comb, I collect the hair from behind, without affecting the upper part of the hair. At this stage, you need to make sure that the hair on the crown is flat, without roosters.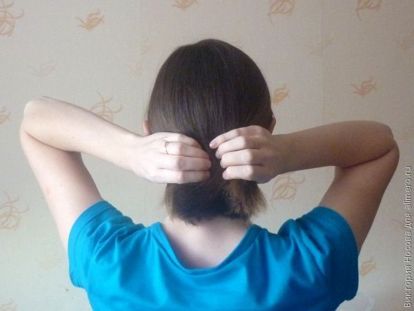 I collect hair in a tail and fix it with a strong rubber band. It does not allow my short hair to break up and climb out when I further wrap it under a large elastic band. It is important that the gum on the tail does not lie on the back of the head. I get it not at the roots of the hair, but about in the middle.
With hair longer than this manipulation is not necessary. They will keep well without it.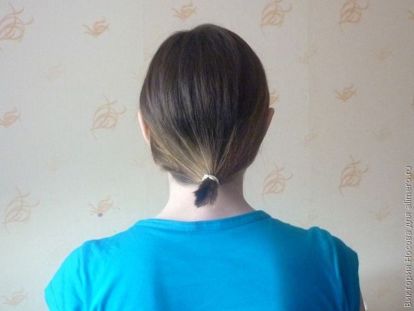 I put on the head (over the hair) gum-bezel. I have it with a flower, so I take it to the left in advance.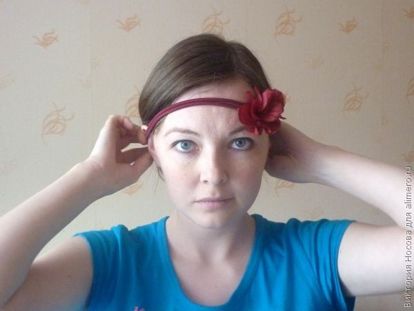 Then, on both sides, I release the front strands from the tail (which are longer).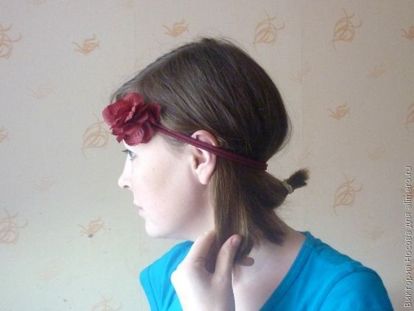 Released strands on the left side divide into smaller ones. I take the first and wrap her gum on top.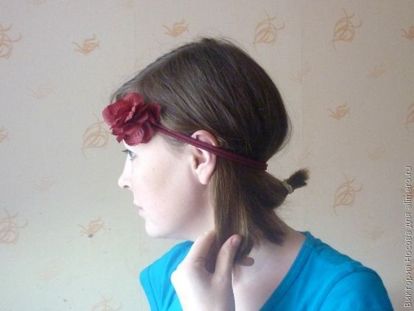 I pee the tail of this strand with the next one and wrap the gum again. I do this until a small tip sticks out from under the gum.
I am doing the same on the other side.
Wrap peeking tips over the gum.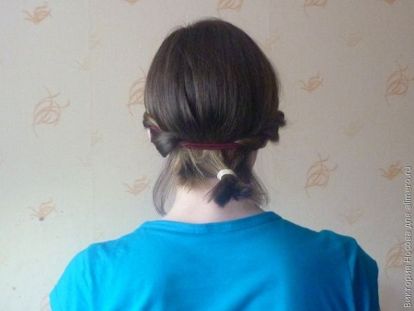 Outside there is only a tail, secured with a small rubber band. After the rubber band I also wrap it, so that I hide it together with the white rubber band.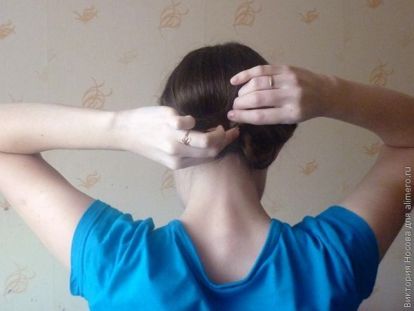 Without releasing the wrapped tail of the fingers, fasten it with a pin. Next, I fasten the studs and the rest of the strands sticking out from under the gum.
I gently comb the hair on top of it, so that it lies flat and beautiful. Align wrapped strands, if necessary.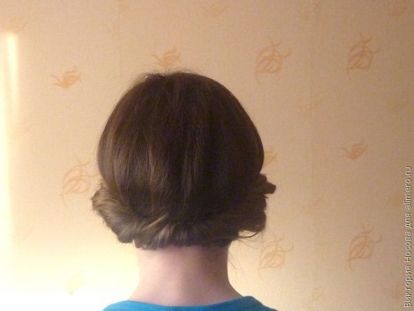 Do you like hairstyles in the Greek style?