Inspired by one of the master classes on Alimero, the author, who was Victoria Nosova, I decided to try to do the hair in the Greek style on the hair of my daughter. She made the bandage herself from a thin ribbon, but you can use anything from beading to low, to a wide elastic band, or even lace.
First of all, I carefully combed my hair (in the evening my daughter had braided pigtails, so the hair was a little wavy).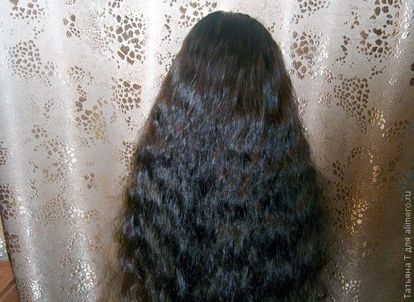 Then I put on a bandage so that it covers the forehead and the back of the head.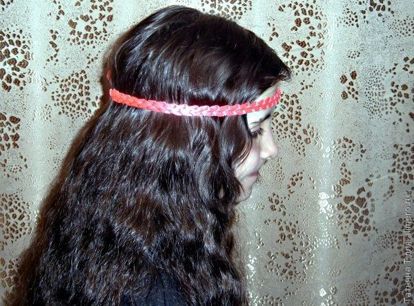 Near the ear, I separated a small strand and twisted it with a cord. The same operation was done on the other side.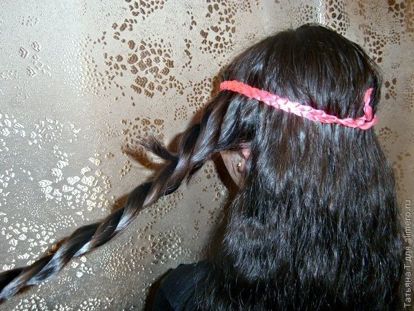 Harness lifted up and secured under the bandage, connected with the rest of the mass of hair.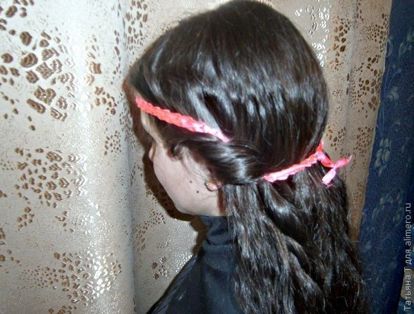 On the other hand, acted in exactly the same way.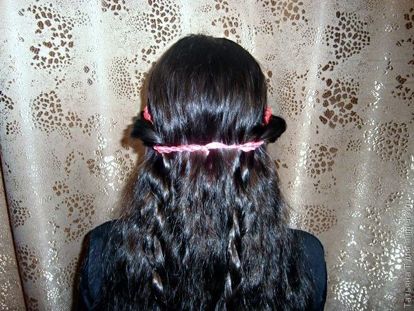 Once again, she separated a small strand at the level of the neck, twisted it with a cord, and, lifting it up, put it under the bandage.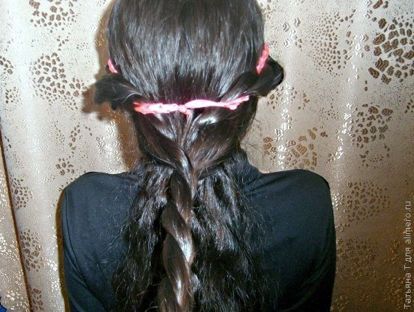 Since my daughter's hair is rather long, I did the same operation one more time.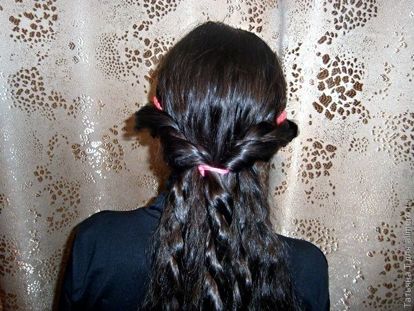 In the end, I collected all the loose hair and pulled it under the bandage. Secured invisible and varnish. And you can not hide all the hair, giving them a slight negligence, it also looks very nice.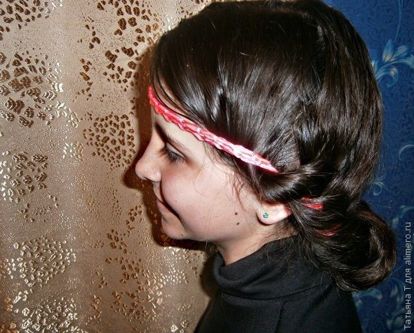 It is not very convenient to attend school with such a hairstyle, but to go on a holiday is the most it. Of course, the hairstyle was constructed in haste, as a trial version, but I think it turned out very nice.
Did you like the idea? What types of hairstyles with bandages are known to you?