Today I want to tell and show you how I quickly do my hair with the name shell. Having spent on laying only five minutes, you can easily go into the light, and feel like a real lady. Such an elegant curl of your hair perfectly emphasizes the neck and shoulders, so you can choose a dress with a boat neckline.
What may need:

First, I prepare all the necessary tools:
– massage brush
– flat comb
– studs
– varnish or mousse for hair
In principle, I have obedient hair, but it happens that without mousse for styling I cannot cope with them. Therefore, before the formation of the shell, I put a small amount of the usual means, and then everything is in order.
1. Carefully comb my hair.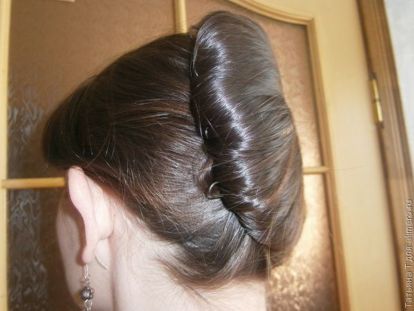 8. If you have a bang, you can lay it on its side or comb it up. As you prefer.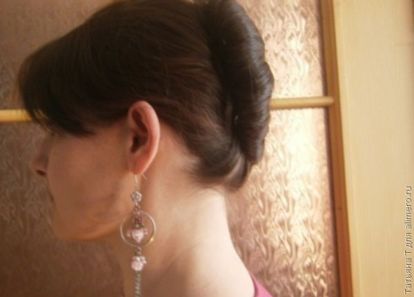 9. I cover the whole hairstyle with a small amount of varnish. I put on my favorite dress. I put a couple of drops of exquisite perfume.
If you are going for a holiday or just love jewelry, you can decorate the finished hairstyle with an elegant hair clip, or you can use hairpins with beads or flowers.
Did you like it? Try it, it's completely simple.