Looking through fashion magazines, I drew attention to the hairstyle in the form of a bow. At first, I thought it was very difficult to perform, and only a professional could do it. But still I decided to try to reproduce it.
My niece helped me (became my model). Of course, the first time it turned out not perfect, but I think it will be great after a few workouts.
For a start, I carefully combed my hair (I left the bang as it is).
All hair collected in a high tail and tied a rubber band.
She separated a small strand from the tail and fixed it at the base of the invisible.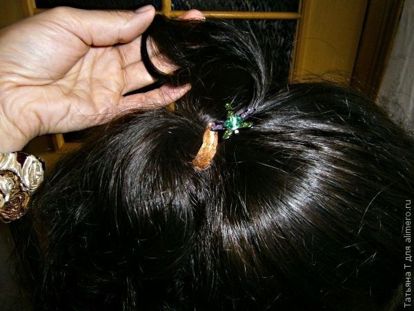 Hair split in half, combed.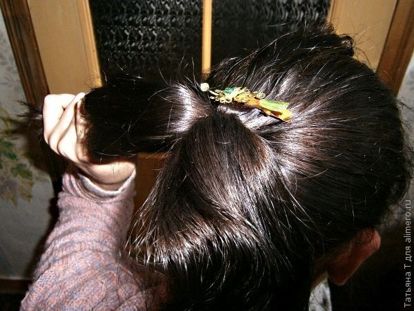 One half twisted loop, and the ends secured under the gum.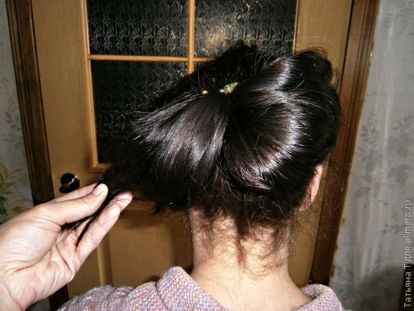 I did the same with the second half.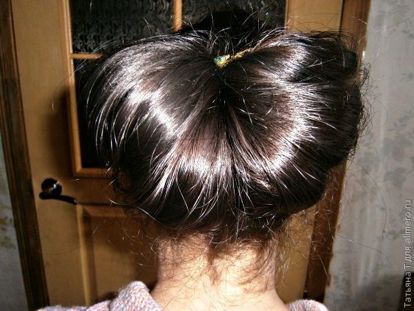 The strand, left at the beginning, I laid between the resulting ears, fixed invisible, and hid the tip under the eraser.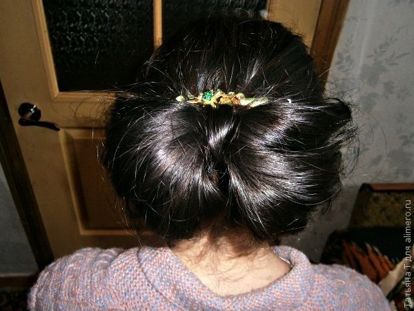 At the end of the work, you can fix the entire hairstyle with varnish. Such a cute bow can be created from long hair, leaving the ends of the tail to hang freely.
I think you will get such a hairstyle without much difficulty. And what variants of hair bows do you know?