For me, the most convenient hairstyle – a bunch. Hair does not interfere with sports or household chores, in the summer is not as hot as with flowing hair. Today I want to share with you two options for this hairstyle.
Option One – everyday
Hair carefully comb and collect in the tail.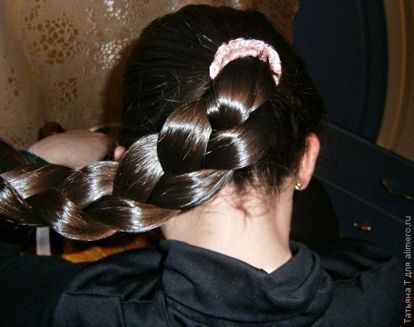 We braid a tight braid and begin to wrap it around the base of the tail.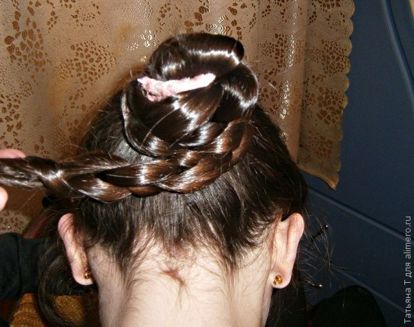 The end of the braid is tucked under the gum (it is better to choose it according to the hair color) and fasten with pins or stealth.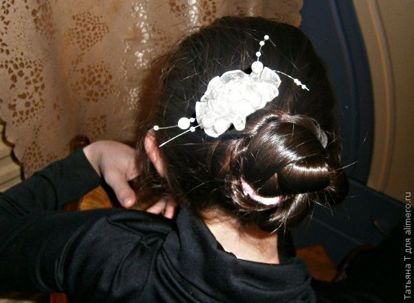 We decorate our bunch with a beautiful rubber band or barrette. Everything, you can run to school, to practice, on business (underline the necessary).
Option Two – Festive
We start everything in the same way as in the first version. We comb hair, we collect in a tail, it is tightly fastened.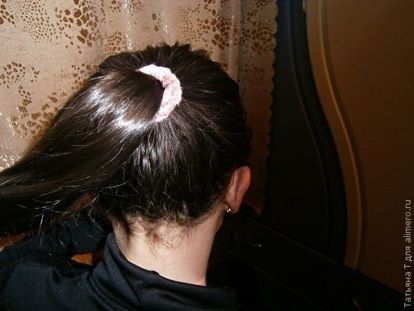 We put on the base of the tail a special substrate for the volume. You can buy it, but you can do it yourself. I made it myself from a piece of nylon stocking and padding polyester.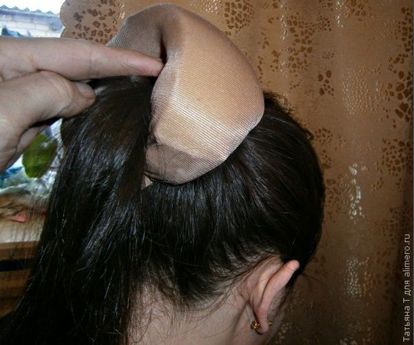 All hair is distributed in a circle, dub and begin to weave an ordinary spikelet around the substrate, grabbing additional strands only from above. Weave not tight, so that the base of the tail and the substrate were hidden hair.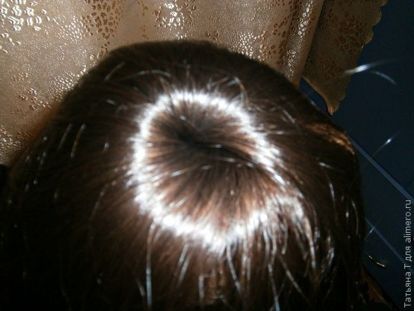 Straighten strands, slightly pulling the pigtail, giving it a wider look, fastening with pins, slightly opening it with varnish.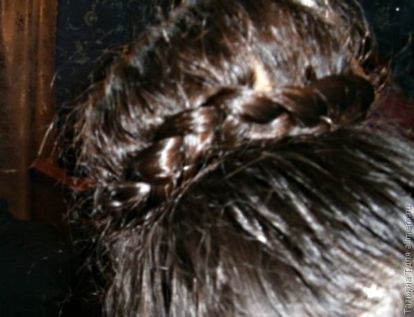 With this hairstyle, you can safely go on a holiday or just do it for yourself. After all, a beautiful hairstyle cheers up. Is not it?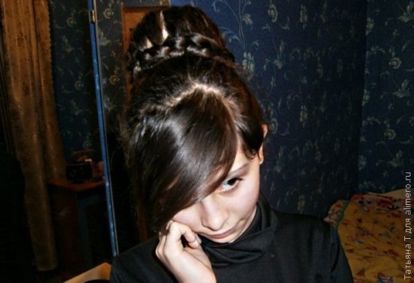 My model was a daughter (in the photo there is a trial version, a rough draft, so to speak, it is not very accurate, but the general principle is clear). With such a hairdo, the daughter was at the New Year holiday.
Try it, it's not at all difficult.