When a woman decides to change her life, she starts with a haircut. This fact is not only well known, but also verified by my personal experience. And in order for life to change for the better, you need to successfully choose a hairstyle.
My statement does not mean that if the hair does not fit, then life does not need to be changed. Beautiful hair, a new image and a sense of style inspire us, make us bolder and more resolute.
The first time about the cardinal change of hair, I thought back in school. Godmother brought a short blonde wig. Wig immediately followed the hands of all the women present and, finally, the turn came to me.
Seen in the mirror struck. A short stylish haircut added about five years at once (the short age was just when girls want to look older). It was then that I realized how much a hairstyle could have a different appearance.
How to choose a good hairstyle?


Green light experiments! No one knows better than you all the features of your face. No one appreciates your appearance as critical as you.
You have been watching for decades. You have removed the bangs hundreds of times, parted it sideways, shortened it and grew its length. We need to remember all the little things and collect them into a single picture. And your ideal is ready.
I will not tell which hairstyles are suitable for different types of facial contours. There are only seven types, and we are billions. And each face is unique.
For example, I am the owner of an elongated oval face. But loose hair instead of emphasizing the correctness of the lines, suddenly add to the face of excess fullness.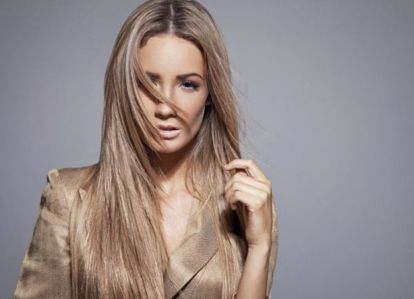 If you collect the hair, the face looks good, but the beauty of the hair is not at all visible, if on the contrary – to dissolve, then the face becomes heavier. For a long time I just alternated the hairstyles until I met a good hairdresser.
Idea barber


She offered a haircut for long hair in a cascade. Strands in front turned out to be shorter. Now fluff hair face is not so fat.
Computer hairstyles are progressive. Undoubtedly, automation improves our everyday life. But I still do not trust the technique. The belief in human professionalism is still alive.
From observations


Looking at the hairstyles of ordinary women, I want to note that the long hair is young.
The society has got used that young girls prefer to grow hair. When I see a woman with long hair for 50, 60 years, then to call just like a girl, the language does not turn. And so the woman would say.
Short haircuts, smooth hair, smooth bangs add age and solidity. This type of hairstyle rescued me when I went to business meetings, where it was worth looking older and smarter than I really am.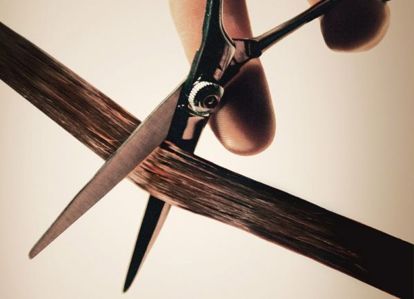 Curls – this whimsical and romanticism. Curly chaos or creative mess on the head (in the good sense of this expression) add fun, audacity and energy.
Hairdo-love spell


And in conclusion I will reveal a small secret. It was thanks to a beautiful haircut that I caught the attention of my future husband. He once confessed it to me. And still lovingly calls me red – fluffy.