Earlier, when buying hair care products, I chose products whose manufacturers promised to shine their hair after using them. Surely, everyone noticed the tempting inscriptions on the bottles with shampoos and balms: Gloss and power, Mirror gloss, etc … And everyone was disappointed by buying this advertising move.
After trying a lot of hair care products that promise to make my hair shine, I came to the conclusion that the problem lies much deeper and some shampoos do not fix it.
Shiny hair is healthy hair, and it can only be so with a healthy body. Hair follicles should receive nutrition not only from the outside in the form of caring means, but also from the inside with the help of vitamins and microelements.
1. I began to eat more vegetables and fruits. I try to make the ratio of boiled and raw food 50/50.
2. Every day I try to eat protein – chicken, cheese, mushrooms, beef, dried fruits.
3. Increased the number of croup in the diet. Due to its composition, they have a positive effect on the condition of the hair.
Of course, it would be stupid to wait for an instant result from proper nutrition, so I combine it with cosmetic procedures.
Hair care
Previously, I could not imagine any of my day without styling hair ironing. No wonder my hair was like straw. I decided to give up the ironing and the hair dryer. The first time was very hard. The reflection in the mirror is not pleased, I was like a dandelion. It was gratifying that I was on vacation and very few people saw me like that.
In addition, I began to wash my hair with less hot water, and rinse after washing with cold decoction of chamomile. Due to the temperature difference, the hair follicles are activated and the hair gets enhanced nutrition, which also contributes to their improvement and the acquisition of shine. A daisy gives blond hair a pleasant golden hue. Brown-haired and brunettes can instead use a decoction of oak bark or nettle.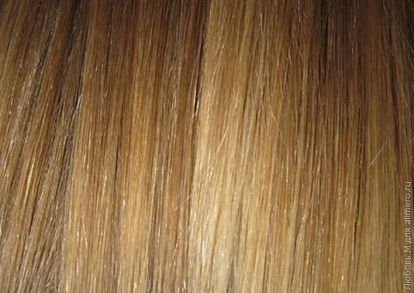 Also, in order to make the hair shiny, decoction or water for rinsing can be slightly acidified. To do this, add vinegar or lemon juice. I prefer juice more, because it has no unpleasant smell.
Over time, I noticed that my hair became more docile, acquired the pomp and shine that I missed so much. The main thing – to carry out these procedures regularly.
And how do you achieve hair shine?