I recently encountered a big nuisance – hair loss. I always look after hair: I make masks, I apply various sprays. From the experience of girlfriends I know that hair loss is an unpleasant thing. I would not have thought that I would face this too.
Hormones, nerves or improper hair care?
I was always wondering why hair falls out? During pregnancy and immediately after birth, I didn't have a single hair. But my friends complained that the hair in poor condition: badly flowed, brittle and fragile.
I took vitamins before and during pregnancy, in my diet were the necessary macro and trace elements, calcium. My hair was in perfect order, despite the fact that I regularly dye my hair black.
And recently I noticed that something was wrong. Nails became brittle, and hair began to fall out. Maybe this is some kind of hormonal adjustment or changes in my body? After all, nothing had happened before. Even when I took oral contraceptives. Now I'm back to them. Maybe this is a reaction to hormones?
I rarely get nervous, so I don't think that hair loss can somehow be connected to my nervous system. Nervous is not worth it. If we cannot change the situation, we just need to change our attitude towards it. And for the shattered nerves, no one will stroke the head, only we make ourselves worse.

Shampoo change
With hair loss something needs to be done, I decided. So just leave the problem is not worth it, so as not to aggravate the situation. Many of my friends now are switching to organic cosmetics. And she is very expensive! What is it worth shampoo from the popular series! I once saw him in a pharmacy, looked at it for a long time and decided to switch to something more budget.
I found a pretty shampoo Green Pharmacy, looked at the price and put it in my basket. Even if the shampoo does not bring the expected results, it will not hurt me (it is relatively inexpensive).
I didn't hope for him much, but I liked him: the smell is good (this is also important for me), the consistency too, it is easily washed off, the hair after the rinse is not confused. For a week I washed my hair twice with new shampoo and I liked the fact that they stopped falling out as before.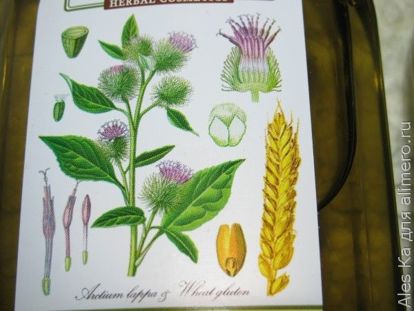 Rinsing
I used to rinse my hair with plain water. Now I decided to pamper my hair with a decoction of herbs. I bought in the market a strengthening collection for hair. These are medicinal herbs: chamomile, burdock, nettle. I brewed herbs and then rinsed my hair after washing with this elixir.
You know, after two weeks of such rinsing, I noticed that the hair became stronger, softer. They have become much stronger and silky. The husband began to admire that the hair shines in the sun, they are fluffy and smooth.
Hair masks
I have not enough time for myself, but still I managed to make masks for hair. Here are some effective masks that helped me:
one. Half a cup of kefir (yogurt) plus half a glass of beer. This mask should be warm and hold on the hair for 30-60 minutes. The roots are strengthened, from such a tandem (beer and kefir), hair fluffy and soft. Beer, by the way, you can simply rinse your hair after washing.
2 Heated oil (olive, castor, burdock) should be mixed with brandy (1 tbsp. L) and 1 yolk. Many say that this mask really works. Yes, and I was convinced. I made such a mask only 6 times a month, and I was pleased with the results.
I believe that the problem of hair loss must be addressed immediately, without aggravating. It must be solved both internally and externally. You need to revise your diet, drink vitamins, and still make masks and apply compresses or decoctions of herbs.
And what helped you in the fight against hair loss?