Recently, talking with colleagues about who and how cares for hair. I told that I use salt for such purposes. The girls at work were very surprised. I decided to share my methods here too, all of a sudden they seem effective to someone.
Hair roots like edible salt
Twice a week, I rub salt into the roots of my hair. First, I moisturize my hair with warm water. Then take about 2 tablespoons of salt straight from my salt shaker in the kitchen. I mix this salt with two spoons of kefir, bring it to gruel. Tried to rub dry salt, but, unfortunately, irritation appears.
I rub such a gruel into the scalp for 15 minutes, as if I am massaging my head. Then I wrap my head with a towel and walk for about an hour. Usually at this time I do household chores.
After 40-60 minutes, I wash off the salt with warm water and lemon. And sometimes, first with shampoo, and then with some sour water.
This procedure helps me to activate the blood circulation of the scalp. Also, the slurry of kefir and salt acts as a scrub – peels the scales. I forgot what dandruff is! Another indisputable plus is that the sebaceous glands on the scalp are narrowed, and my hair stays clean longer.
Fast salt scrub
When I don't have time to walk for 40 minutes with a turban on my head, I use a slightly different recipe. Pour salt with a small amount of boiling water. Stir to a pasty state.
Then this paste is rubbed into the hair roots. And while I need less time – 5 minutes from the force. After that, I immediately wash everything with water and shampoo. Sometimes, when I have a prepared chamomile or calendula decoction, I rinse them.
The effect is amazing – my hair has become much better looking!
To grow hair quickly, they need to salt
Sometimes I cut uneven hair ends, losing my usual length. In order to quickly grow my hair, I use a mask with table salt.
I take one yolk, one tablespoon of liquid honey, lemon juice, oil of burdock and colorless henna for hair. There I add salt – 1 tbsp. a spoon. All carefully mixed in a bowl.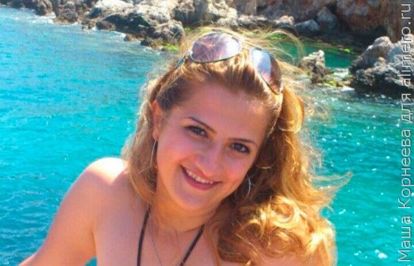 I apply this mask on clean wet hair. That is, before applying the mask, I wash my head, as usual with shampoo. I put on my shower cap, wrap my head with a towel and go to bed.
During the night, such a mask will do its job. Of course, my hair does not grow back in one night. But for a month I grow 4 cm of healthy hair.
The next morning I wash off the mask with water and shampoo. I do this procedure at least 2 times a week. And I advised all my friends exactly this mask.
Do you use salt for hair care?