I, like many modern girls, always want to look attractive. I watch my hair carefully. And after the next coloring, I follow certain rules and apply special care to help my hair after chemical exposure.
My golden rules
I try to dye my hair no more than once every 1.5 months. This time is enough for my hair to move away from previous stress.
Also, so that the hair color lasts longer, I do not wash my head for 3 days after dyeing. And then I wash my head with warm, not hot water. It also helps me keep the color and does not harm the hair.
For the same purpose, I refused to iron and hair curlers, and I rarely use the hair dryer. And I also read that blow-drying in the cold air mode is almost safe for colored hair. Now the land is the only way.
I try in the first days after staining less to be in the sun. After all, as you know, ultraviolet radiation adversely affects colored hair, so I'm not risking it.
When I decided on coloring for the first time, my stylist advised me to pick up a special shampoo for colored hair, a conditioner and a balm for it from the same series.
I used to not pay attention to the fact that there are shampoos that help the restoration of dyed hair. And there are even those with which you can keep the color longer – different: for light, red and dark hair shades.
And in the barbershop I was warned that after dyeing, the hair changes its structure and becomes dry. Therefore, I stopped using dandruff shampoo and daily wash shampoo because it contains components for oily hair.
I learned how to use the balm correctly – I put it on my hair away from the roots, so as not to weigh them down, and my hair now has always a good amount.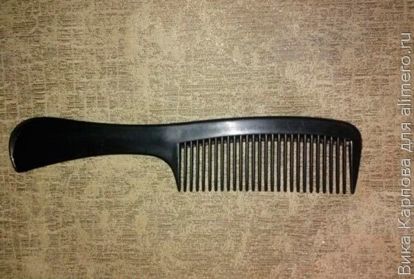 Mask after painting
For the mask, I take 1 tbsp. dry nettle leaves, plantain and sage, and pour a glass of boiling water. I insist somewhere around 1 hour. I get the resulting infusion, stretch 300 grams of black rye bread in it and apply it on the hair and scalp. I wrap my head in a towel, and on top with a warm scarf.
I walk with such a mask for 2 hours, and then wash it off with warm water. In this case I do not apply shampoo. Hair after such a procedure looks gorgeous!
Do you have any favorite means or rules for leaving hair after dyeing? Tell about them?