Beauty and health of hair play an important role in creating an elegant image. I think every woman has her own arsenal of hair care products.
I also have secrets for the care of oily hair, which I am ready to share.
Washing hair

During the working week, despite all the recommendations, I have to wash my hair every day. Because by the evening hair get a greasy, untidy look. However, on weekends I give them a break.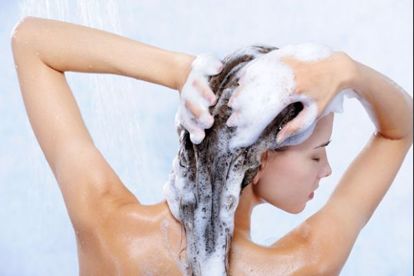 I wash my head with cool water using shampoo for frequent use, then rinse with a decoction of nettle or a weak solution of vinegar.
Hair drying

Using a hair dryer enhances the sebaceous glands, which leads to rapid contamination of the hair. Therefore, I dry my hair in the air, slightly ruffling them with my hands or a comb with rare teeth.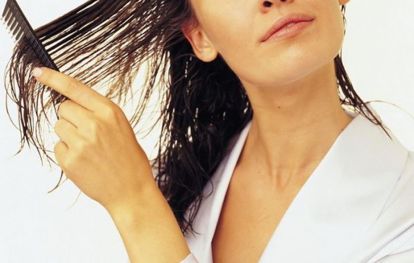 Remember that you should not pamper oily hair with a massage comb, it also activates the sebaceous glands.
Hair Styling

The most suitable means for styling greasy hair is lacquer, it allows you to save them from oily shine. A bouffant hair also prevents the spread of fat through the hair, which is not true of smooth hairstyles.
Before laying, you can powder parted with baby powder or powder, and then comb it.
Twice a week I spoil my hair with various masks. However, preference is given not to nutritious, but to drying masks with mustard, honey, black bread and herbs.
Chamomile honey decoction

Take 4 tbsp. spoons of chamomile, pour 400 ml. boiling water and heat in a water bath for 15 minutes. Strain the broth and add 2 teaspoons of honey. Apply the solution to clean, damp hair, leave for 10 minutes, then rinse with warm water.
Bread mask

Take 100-150 grams. black bread, mash and pour broth medicinal herbs. Strain the resulting mass through cheesecloth. The resulting broth rub in the hair roots and cover the head with polyethylene for 30 minutes. Wash your head with warm water.
All this, plus a half-length haircut, gives my hair a healthy and beautiful look.