Today I want to talk about beauty and health of hair, because it is an integral part of the image of each woman and girl. Gorgeous, healthy, shiny hair, of course, attract the eyes of others, including men. But, alas, there are many external factors that make our hair dry and lifeless.
The fact that at present there are many cosmetic procedures that can heal hair is good. Perhaps the only drawback of them is the price: such manipulations in the walls of the salons, unfortunately, are very expensive. Not every woman can afford to go to a beauty salon or hairdresser at least once every 3 months.
On the Internet, you can find alternatives to such procedures at home at minimal cost. I decided to try out this method of hair restoration as lamination.
So, what does the home lamination promise us in the end:
– hair get an extraordinary shine;
– easy combing;
– a beautiful and healthier look;
– hair becomes more obedient;
For the home lamination procedure we need:
– A bag of gelatin 15 or 20 g;
– 1 chicken egg yolk;
– 1 tablespoon of honey;
– 4 tablespoons of cold water;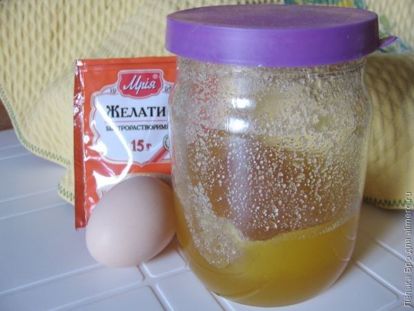 Gelatin pour in a container and fill with water.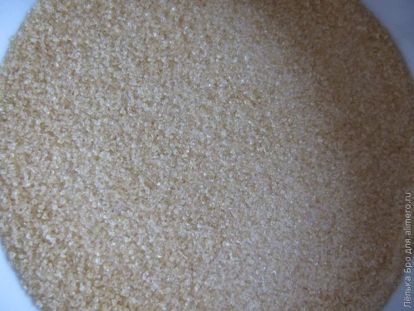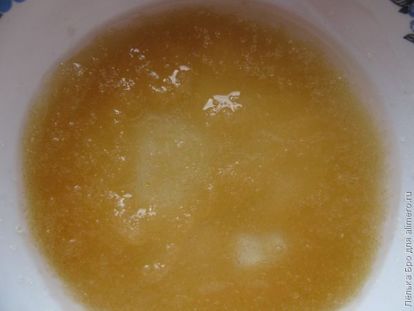 Give a swell of 20-30 minutes. Meanwhile, we are going to wash our hair. A gelatin mask is applied to washed, slightly damp hair. It is impossible to dry your hair with a hair dryer; it is better to dry your hair with a towel.
Swollen gelatin set in the microwave for 10 minutes.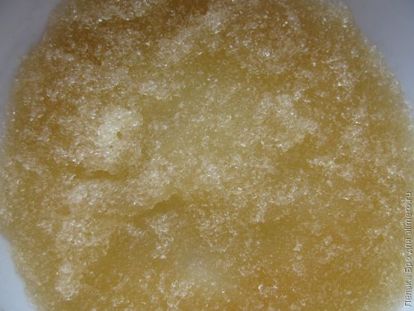 Gelatin should melt well and get a liquid consistency.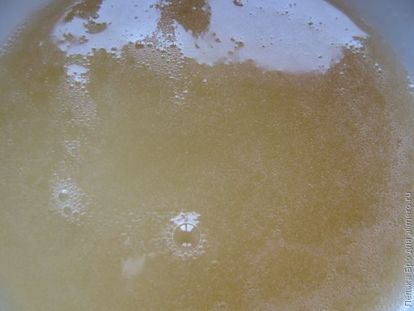 Pour honey into a plate and add chicken yolk. Stir well.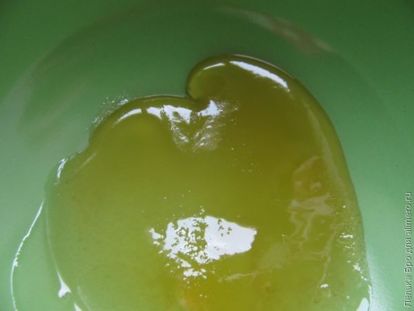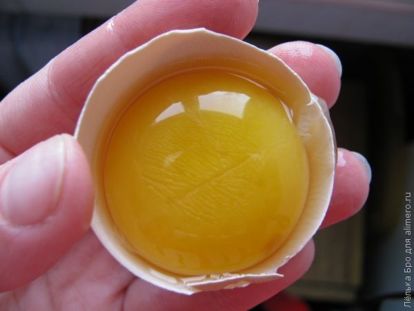 Connect both mixtures.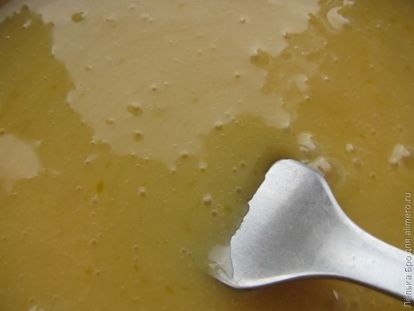 You can add aromatic oil for a more pleasant smell.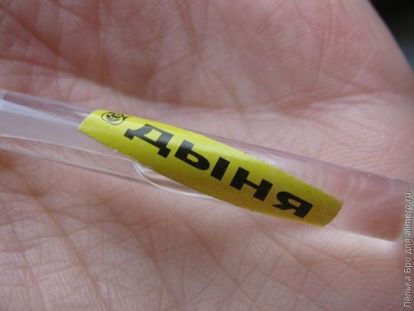 Apply a mask on the hair, retreating 2-3 cm from the roots, because gelatin tends to tighten the scalp and then the itch can not be avoided.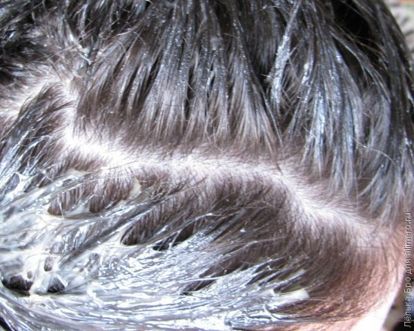 We put a cellophane cap on the head, wrap it in a towel and dry it for 5 minutes for a better effect. With a mask you need to walk for 15 to 40 minutes, then wash your hair well and dry using a hairdryer.
Now let's talk about the result. He is, but do not expect a huge change from such a procedure. If you make a mask regularly 1 time per week, the result becomes more pronounced.
To summarize, specifying for each item:
– hair gets an extraordinary shine – 50 to 50, about the extraordinary, perhaps, exaggerated, but the hair really became more brilliant;
– easy combing – yes;
– a beautiful and healthier look – yes;
– hair becomes more obedient, yes;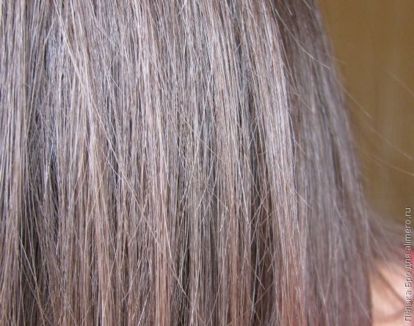 Draw your own conclusions!