The question of how not to harm the hair when dyeing becomes especially acute when it comes to dyeing long hair. Such hair grows back again for several years, and may not grow back at all. Right to mistake just do not have.

Hair color experiments

I started to try natural hair-dye at school. I didn't even have a question about hair dyeing. First of all, I terribly dislike striped growing hair, and secondly, having a length of hair below the belt, already then understood that this happiness should be protected.
I used different tint balms, shampoos, tonic – the shade turned out beautiful, but the result was enough only until the next wash.
Henna dyeing

As a student, once he dyed her hair with henna. And still, almost 10 years, this is my source of amber-colored hair.
Many are afraid to use this harmless hair dye because henna grains are hard to clean. I invented my own way of washing them out.
Before dyeing hair comb well. My head I do not use balm after shampoo. I roll up my hair with a towel so that excess moisture is absorbed.
In the meantime, I pour out henna from bags into a glass or ceramic container (I use three bags to the hair to the waist), pour boiling water over it and stir all the lumps. The consistency of the mass should be like thick sour cream.
I apply the resulting mass onto the hair without any brushes – with gloved hands. Then I pin the hair with hairpins, cover with polyethylene and leave for 40 minutes.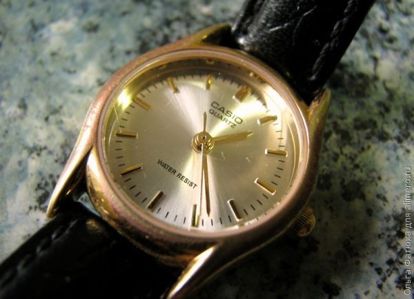 I wash off the paint under running water. First, wash it with plain water. Then I apply more balm on my hair, carefully distribute it over the entire length and gently comb it, starting from the tips.
It is important to comb through all the strands, and each – to the very roots. And then again wash hair with water. After scratching, the grains are washed out in a matter of minutes.
Advantages and disadvantages of henna

Henna is absolutely harmless. Moreover, in addition to a beautiful shade, hair becomes shine and softness.
However, the color that henna gives is practically not washed off, at least on my hair. When I decided to ask the hairdresser whether I could be brightened after henna. She replied that it was possible, but the color would be bright orange. The only way is to wait until the hair grows natural.
It is important to know that when using expired henna, you can get not a red, but a green shade of hair. Be sure to check the date of manufacture.
Other natural dyes

Using harmless dyes, you can get black hair. For coloring you need to take Basma.
Mixing henna and basma in different proportions, you can achieve different shades: from auburn to bright chestnut.
For harmless dyeing hair, you can use other natural dyes: leaves and bark of walnut, onion peel.
But to get a lighter shade with the help of natural ingredients is very difficult. It is recommended for this to use decoctions of chamomile, linden, masks of honey and lemon. But I haven't met people who have received a good result in this way.
Have any of you tried similar clarification tools?