How to make hair healthy and beautiful, is written everywhere. Shop shelves are full of all sorts of hair care products. Shampoos, masks, hair protection products and much more promise us silky, docile and beautiful hair.
Mom and dad, as well as mother nature rewarded me with hard and heavy hair. Many sigh and seek to create volume and thick hair in all possible and impossible ways.
And what about those who have this volume very much, and the hair without special procedures looks like a touch on a sponge? When I cut the semi-bob, my head looked like a big ball without styling. Immediately I remembered the joke: I fell off the dump truck, braked my head 🙂
Methods of dealing with hard hair
I use my methods to combat hair stiffness. Maybe someone will be useful my advice.
one. At the time of the shutdown of hot water, I did not blow dry my hair When I went to work, I dried my hair, and then I also pulled out the ironing. Therefore, it is necessary to periodically rest your hair.
Hot air, even with a cooling button, still harms any type of hair. True, I had to pin up my hair all the time, since it was scary to even take out the garbage with loose hair and without styling.
2 If you believe in magical thermal protectors, use them before drying. Now the choice is huge. I once tried and did not see the result, so I abandoned this venture.
3 With the choice of shampoo, everything is quite simple. I buy the most ordinary one I like. His role in smoothing hair is secondary.
four. Hair conditioners do not save me, and balms, too. I tried a lot of them – smoothing, easy combing, silk and glitter, etc. Everything is useless. Of course it is better than just after the shampoo, but not so much as after the next item.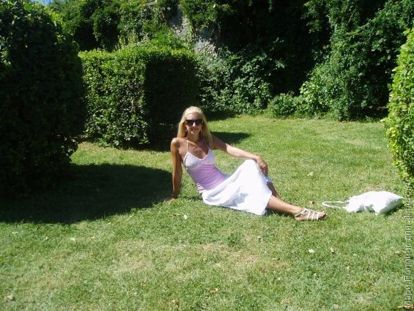 five. I already wrote about this mask in the topic. Breme's Numero with Oats is the only remedy that helps me fight hair stiffness. I can not even imagine what I will use if the manufacturer suddenly removes this mask from production.
It is enough to put a mask on wet hair after shampoo, wait a couple of minutes and wash off. Hair after this mask is much softer, shiny and easy to comb.
6 Sometimes I make masks with burdock oil, but I don't really like it, because I have to wash my hair for a long time.
7 I heard and read that lamination of hair also helps with tight hair. It can be done at home. We must try, all hands do not reach.
eight. More recently, I stumbled upon a simple and affordable recipe masks for hard hair. Must try. Kefir or natural yogurt should be abundantly applied to the hair. It is advisable to leave the mask for the night and wash it off in the morning. I do not like the smell of kefir, so I think that a couple of drops of essential oil will not hurt.
A friend once told me that some stars make masks from mayonnaise. I have never tried it, maybe you will risk it. Let your hair become softer, more beautiful and silky!