In my last article, I already told about which hairstyles are best suited for chubby women.
Today I want to share with you the options of styling these same haircuts in hairstyles for a round face.
As you guessed, the rules here remain the same: you need to visually lengthen the face, bringing it closer to the perfect oval shape. All hairstyles are aimed at this.
Hairstyles for long hair


If you have made a long haircut on straight hair, then you can easily diversify your daily image by putting your hair in the form of soft and light waves.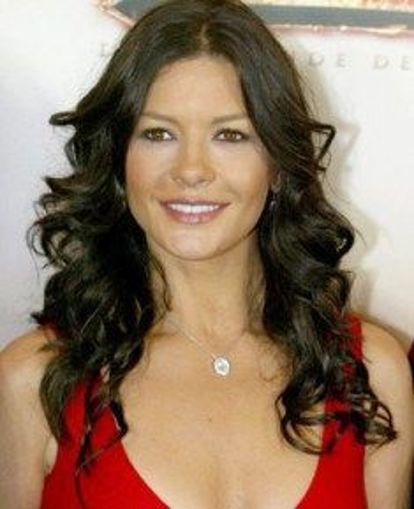 If your hair is curled by nature, then you are really lucky, because you don't need to spend too much time on daily styling: for a perfect hairstyle for a round face, you only need a little mousse.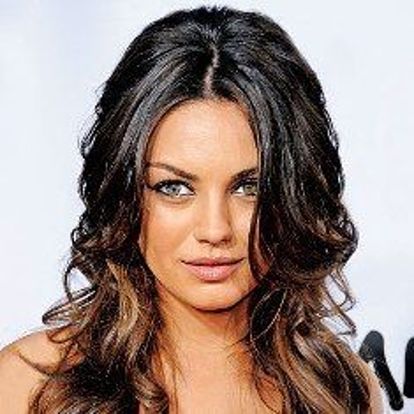 Putting it on wet hair, let them dry naturally, and you get what you need – beautiful curls, hiding the rounded shape of your face. Waves can be made with the help of curling irons – in this case they will last longer.
However, do not overdo it with curls! Too small curls can only add extra volume to your face, which is completely unnecessary.

Oblique straight bangs in combination with long hair looks just wonderful on the chubby ladies.
Another successful hairstyle for every day is a familiar ladder. Only here it is necessary to do a careful styling every day, because otherwise this hairstyle will look sloppy and will not give you charm at all.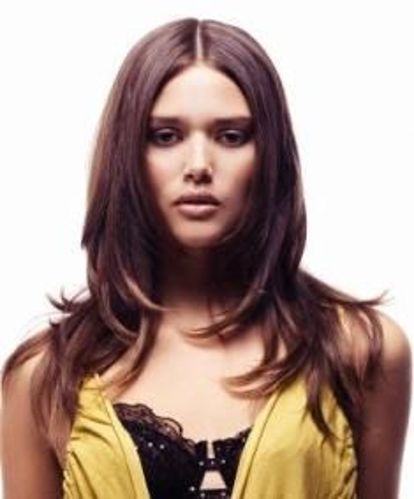 If you are going to a reception, then a high air hairstyle will be most welcome.
Take your hair away from your face by lifting it up and putting it on the back of your head.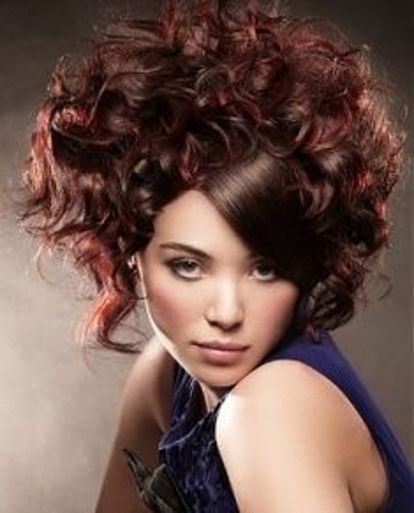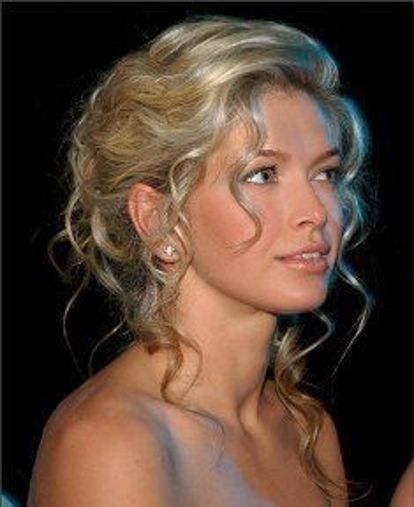 Several strands can be left so that they beautifully framed the face, while visually narrowing it.
Hairstyles for medium hair


In general, the rules here remain the same as in the case of long hair. If you have a straight haircut with sharp corners, then sometimes you can make a new hairstyle, creating a wavy hair.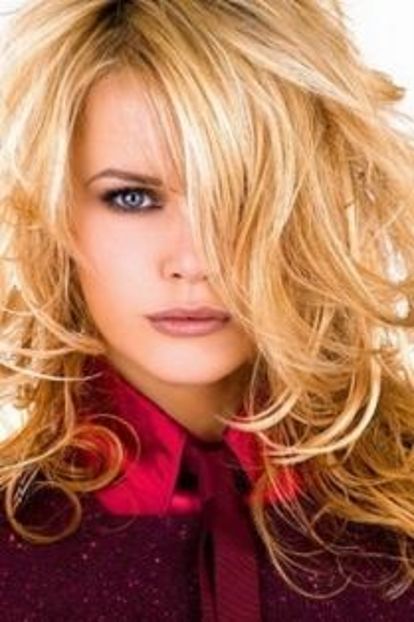 If you made an elongated bob, then it would be difficult to add something to such a haircut.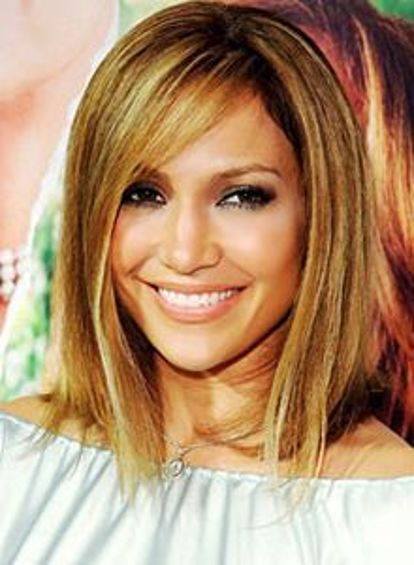 She herself is a very good hairstyle for girls with a round face type. Only careful styling and perfectly straight hair is important.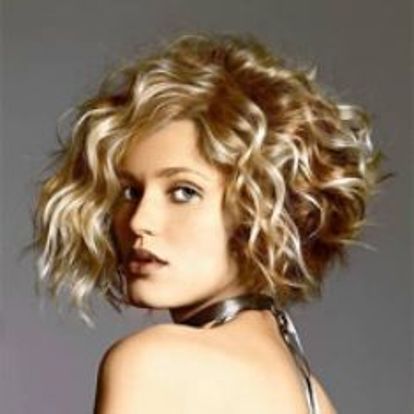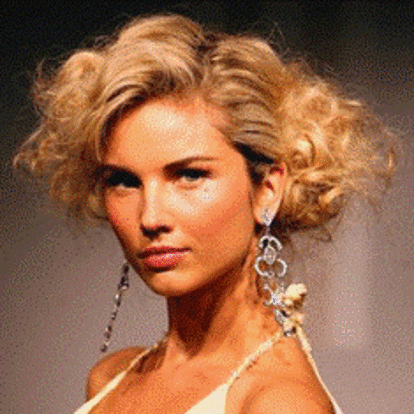 Also, you will go very all kinds of hairstyles with bouffants, creating additional volume at the top of the head.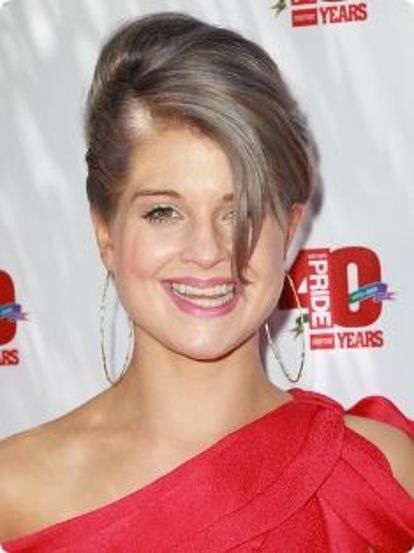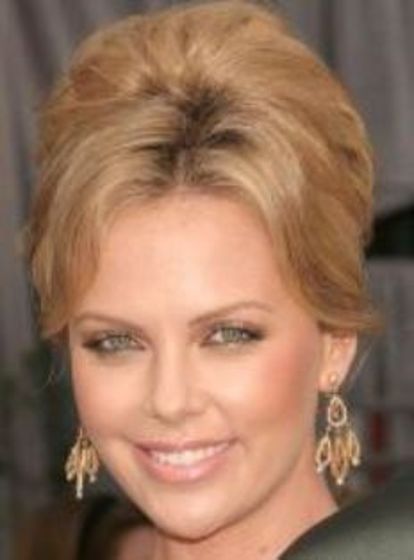 Hairstyles for short hair


Short haircuts for a round face are unimaginable without a bang. It is this bang and you need every day to properly lay in order to get the perfect hairstyle.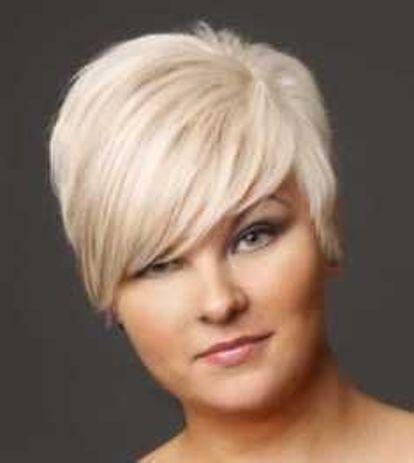 Stylists advise chubby girls to lay an elongated straight fringe to the side. With this styling, a triangular shaped forehead is visible, due to which the face is visually lengthened and looks more oval.
Additional volume in the upper part of the head will also not be superfluous. Because on short hair will look optimal hairstyles in the style of creative mess.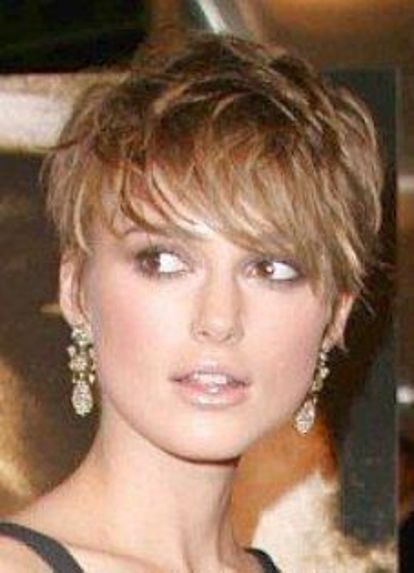 An important detail that should be remembered for lovers of short haircuts: with a round face type, you can not cut your hair too short, unless, of course, you want to become like Kolobok.
However, too short haircuts are not all hairstyles that girls with round face shapes should avoid.
Also not suitable: hairstyles without bangs with smoothly combed back hair, low hairstyles with closed ears, too small or too lush curls, voluminous hairstyles of a round silhouette, partings and half-hairs, all sorts of hairstyles with rims.