Good evening to readers of Alimero! Today I bought my daughter a new hairpin in the form of a large pink lotus flower. Of course, my little fashionista immediately began to try it on. And she came to the conclusion that since she has a new hairpin, then her mother should also come up with a new haircut. And it is imperative that the hair on the back of your head be loose. I had to create.
This hairstyle was invented, as they say, on the go. Therefore, please do not judge strictly. What is the hairstyle called? And let's call her Lotos, as well as a hairpin, in honor of which this hairstyle was invented.
So, get down to work. Divide the hair in the middle. You can make the usual smooth, but you can make it a major zigzag. I preferred the second option.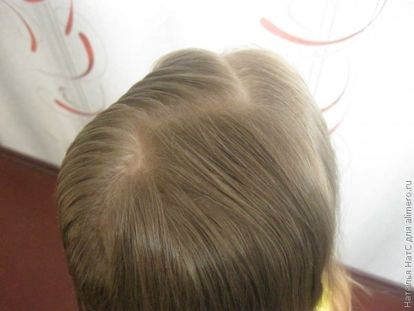 Separate the triangle of hair from the middle of the forehead on the part and begin to weave. I chose an ordinary French braid, but you can weave the opposite.
We pick up hair from one side only – the one that is closer to the forehead. Thus, we weave about 3-4 cm and begin to pick up strands from the other side. After we weave about 4 cm more, we stop picking up strands and continue to weave a simple braid.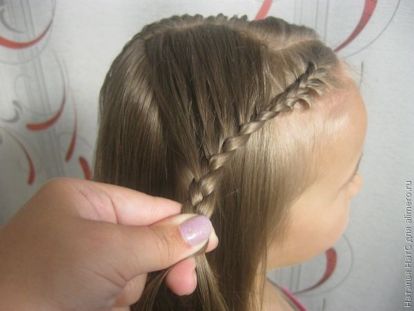 Spit should be only a few centimeters long (as in my photo). Then she again goes into the French weaving with picking up strands from the temple. On the other hand, it is not necessary to pick up the strands.