Good night to readers of Alimero! The hairstyle that I want to show you today is another fruit of my wild imagination 🙂
Waking up in the morning, my daughter told me her dream. She dreamed of a fairytale castle in which she was a queen.
When we started to get ready for kindergarten, my daughter asked me to give her a royal hairstyle. At first, I thought that she wanted her hair loose. But it turned out that the queens should wear twisted braids, as my little fantasist put it.
I had to fulfill my daughter's request. What I would do in the end, I did not know, because I made up my hair a couple of minutes before leaving the house. Perhaps someone will like our royal hairstyle and there will be a desire to repeat it. For you, by tradition, I prepared a master class.
Getting Started 🙂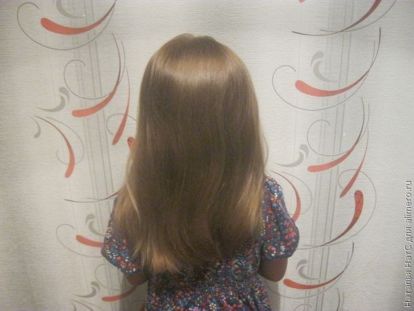 Carefully comb the hair, if desired, sprinkle them with water. Make a parted in the center. We separate a thin strand near the parting on one side and begin to weave a French braid towards the ear. Its peculiarity lies in the fact that we pick up the strands from one side only.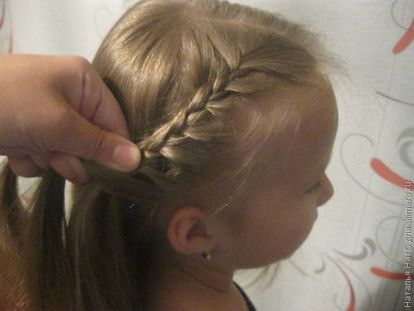 Dovelet to the ear, turning the weaving as we did in the hair Snake. Making the second row, grab the strands of hair in such a way that part of the hair above the neck remains loose.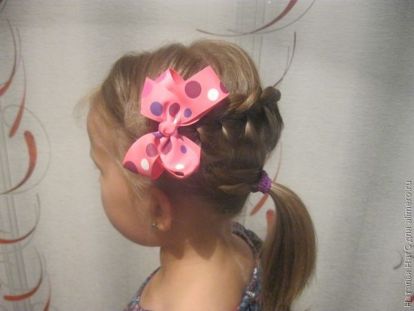 We twist hair with a plait, beautifully laying it at the head.
We fix the hair with several pins. Royal hairstyle is ready!