Today I learned to make a new hairstyle. The model, as always, was made by my little fashionista, who endured another my mockery of her hair 🙂
Haircut Double chrysanthemum I saw on the Internet for a long time and even kept a link to the master class. But I did not dare to try to do it for a long time. It seemed too complicated to me.
Today we had a free day. I sat my daughter to watch a cartoon, and she took up her hair. I can say that it turned out to be easier than I thought. But to make it neat, you need more than one training. Today I succeeded, if I may say so, a draft version.
Getting to work. In the middle of the head, we separate the hair strand, as we did for the Chrysanthemum hairstyle.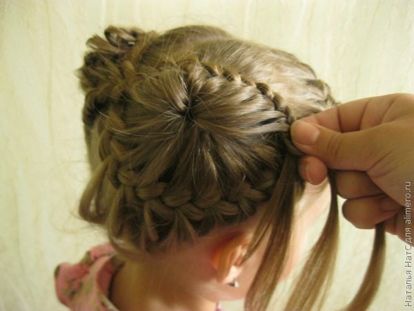 Patching the braid to the end, tying the edge with a thin elastic band.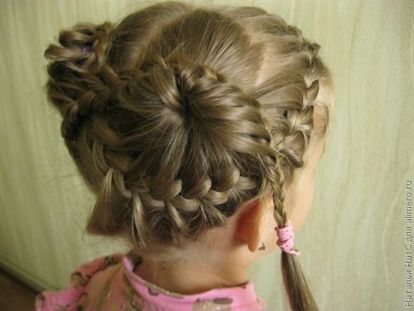 Hiding a pigtail under our chrysanthemum. Haircut is ready!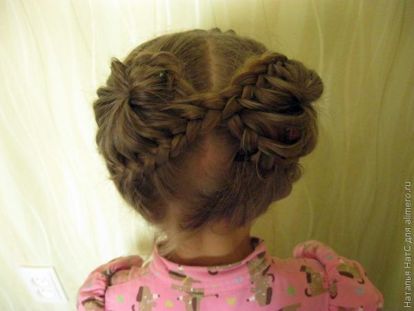 It remains to slightly straighten braids to give them volume. For reliability in several places you can fasten hair with hairpins. The hairstyle is complicated, so it is better to first master the usual Chrysanthemum, and only then proceed to the double.
Did you like this hairstyle?