Today, I again learned to make a new hairstyle. As usual, I want to share the result with readers of Alimero. The hairstyle is called Chamomile.
The model is ready, we start to create 🙂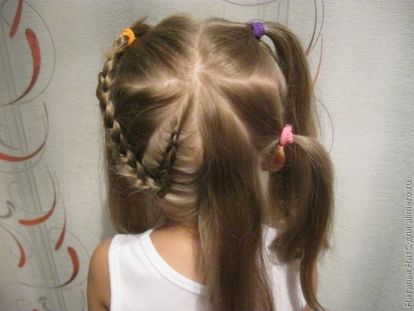 We start the French braid from the center, drop it down and unfold, continuing to weave from bottom to top.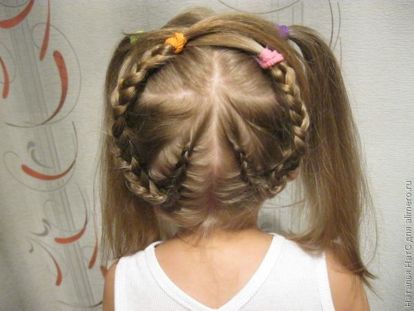 Now we repeat the weaving on the two upper strands. This is what we should get: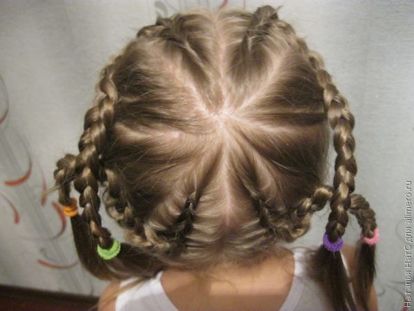 Now we connect the resulting braids and make a tail at the intersection of the partings. Remove all the gum. Here's what we got: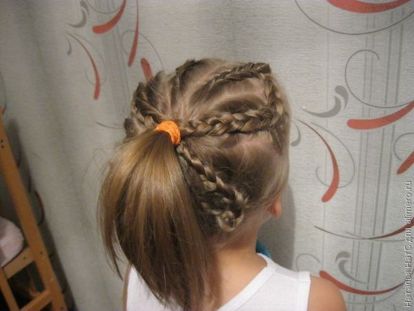 Based on this weaving, you can make a lot of different hairstyles. If the girl's hair is long, you can twist the tail in the bun or bun. Or combine the resulting braids into one. You can also pull strands of French braids, then the hairstyle will look more elegant and volumetric.
Today I showed the hair without stretching the strands, because I made her daughter in kindergarten, and the stretched strands would quickly lose their shape. Today I wove chamomile for the first time. But the daughter liked the result so much that we would do it often.
Did you like the chamomile hairstyle?