Write this topic made me bewildered and, what a sin to conceal, disappointment. My hairdresser, with whom I had cut my hair for more than a year, went on maternity leave. On the one hand, I am very happy for her, because the child is not just desired – they fought for him in the full sense of the word. But on the other …
It would seem that in today's situation it is foolish to grieve about the decree of a hairdresser. After all, beauty salons on every corner. Why go far? Within walking distance of 15 pieces from my house. And I went. Who could have known that all this would cost me not only a tidy sum, but also a huge amount of nerves?
At first I went around those places that are closest to my house. In the local heat of 40 degrees to go even a few blocks – a very dubious pleasure. And considering how fast my skin burns, the price of walking under the scorching southern sun may turn out to be too high.
The closest hairdressers were from the lower price segment. This is exactly the case when the hairdressers are not employees of the salon, but only rent a place from the owner of the room. In this case, the master pays a certain amount every day and … may not work at all if he does not want to. It happened this time too: having come to one of the hairdressers I, as they say, kissed the door. She stood for half an hour and, without waiting for anyone, left.
More expensive means better?
Frustrated with this state of affairs, I signed up for a beauty salon in a more expensive segment. Beautiful room, comfortable sofas for waiting and excellent coffee, which was offered only to enter. So, having come out of habit earlier, I received additional pleasure – and for free. But, perhaps, this good ended.
Waiting for my time, I carefully followed the masters. Who as communicates, as someone cuts. Maybe it would not matter to another person, but I'm unpleasant for kinesthetics and other people's touch. I need to adjust myself to the fact that this particular person is now touching me. Not knowing who my master was, I tuned myself to everyone.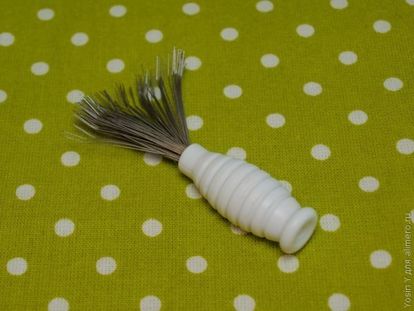 Naturally, watching everyone, I heard and talk. Alas, but you can't shut up your ears. Or maybe fortunately. And one visitor complained to her master that lately her head has been itching horribly – to ulcers. The master advised to go to the doctor, because the cause can be a fungus … and I get to this master!
How glad I am of my observation! After releasing the client, possibly suffering from an infectious disease, the master took the same comb to work with my hair! Of course, I got up and left. The master was left at a loss.
Are hairdressers dangerous?

Alas, in our country, and all over the world, hairdressing services are very little controlled. And at the same time, they can be a place of spread not only for a more or less harmless fungus or purulent infection, but also for staphylococcus, hepatitis, and HIV.
About lice, scabies and herpes do not speak at all. These diseases have long ceased to be dirty, happy to settle on those who wash and wash regularly. Now the masters care about themselves at best, but almost never – about the security of the client. And how should it really be?
1. The use of masks should be mandatory for both clients and craftsmen. Of course, for the hairdressers themselves this is more relevant, but for us too. The fact is that the smallest particles of hair hang in the air for about an hour and everyone who comes for a beautiful haircut inhales them during the process. These particles are removed with great difficulty from the mucous membrane and can cause irritation, get into the respiratory tract.
2. Combs should be cleaned regularly. To do this, the master must have at least such devices for massages (above) and scallops (below). It doesn't hurt to have such things at home, thankfully, they cost a penny and are used for a very long time. My ninth year has already gone.
3. Combs should be cleaned not only mechanically, but also sterilized. To do this, today there are a lot of special tools in the form of gels and sprays. It is not enough to wash combs with soap even at home use. After all, if you have a wound on your head and you have hooked pus on it, it can remain on the teeth and cause the infection to spread. Splashing a comb is a matter of seconds, and sprays are not so expensive. By the way, in the hairdressing salon the master should also process the hands before a new client.
4. In the hairdresser must stand sterilizer. And do not flatter yourself if he is standing there. Take a closer look: is it on? In many places, sterilizers stand for beauty and commissions, but not for regular use. By the way, if there is no such device in the manicure and pedicure office – run from there! During these procedures, every second client is injured, can you imagine what can be picked up if the instruments are not sterilized?
5. The UV irradiator does not sterilize anything. Already cleaned and disinfected items are simply stored in it.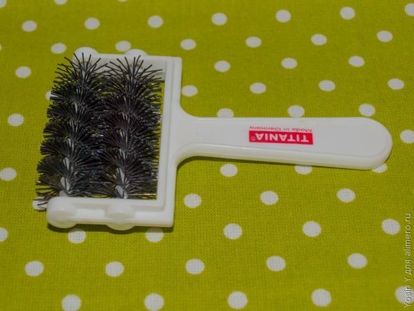 Sanitary standards

If your hairdresser refuses to use clean combs, scissors and hair curlers, remind them of sanitary norms: a clean set of linen (apron) should be used for each client, the hair should be removed with a strictly disposable cloth, tools (including brushes, clips, hairnets for chemical perms, hats for highlighting) must be sterilized after each client. That is, roughly, everything that concerns you should be either disposable or sterile. Like in the hospital.
In the end, I found myself a master. In the very barber shop that was closed, a charming girl works. It is to her that I go. True, with their comb. But scissors and everything else she has always processed.