Good night to readers of Alimero! As you already know, I love to do hair. But even more I like to invent them. The hairstyle that I want to show you today is very simple. It is made on the basis of weaving called fishtail.
Today we began to gather in the garden later than usual. Every time before braiding my daughter, I look at my watch. If time allows, I make fancy hairstyles. If it is too little, we are doing something simpler. Today, I had a maximum of 10 minutes on my hair, so I decided not to invent anything complicated. Here's what I got in the end:
For this hairstyle, we need: a comb and 6 thin elastic bands (for longer hair you may need more).
So, let's get to work 🙂
Carefully comb the hair, divide them into a longitudinal parting. We tie one of the strands to the tail. We will get to it a little later.
Braided on the hairline reverse French braid: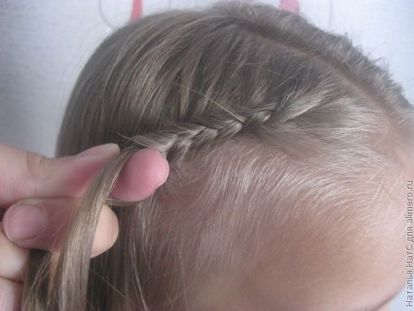 Slightly pulled strands to give weaving volume, and repeated weaving: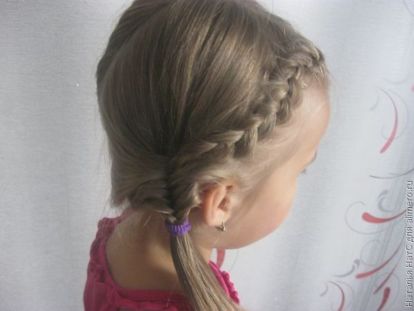 Haircut is ready!