Today I want to show you another hairstyle for a girl. I really like Spit Waterfall. I make her both my daughter and myself. I really like the falling strands of the face. But the usual version of this braid a bit boring, so I connected it with another hairstyle. Here's what I got.
This braid is woven very simply, so do not be afraid to try, you will definitely succeed.
Let's go 🙂 We carefully comb the hair and divide it into a straight parting.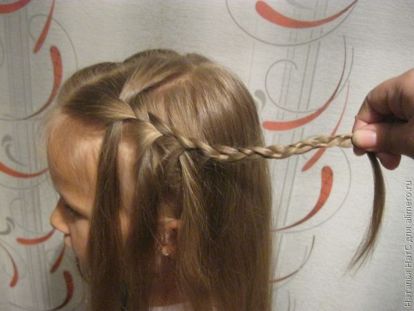 Now go to the other side. We spin in the same way. To begin with, we separate a small strand from the middle. We begin to weave the usual pigtail. Strands at the forehead do not weave, leaving them intact. Instead, we use strands taken from the total mass of hair. The main thing is to ensure that the number of hanging strands on the one and the other side is the same.
We also get a pigtail to the end, tying the edge with a rubber band. We connect two braids into one and fasten it with a rubber band at the head. I decorated my hair with my favorite hairpin: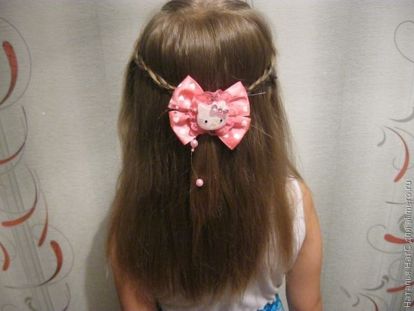 You can leave the hair so.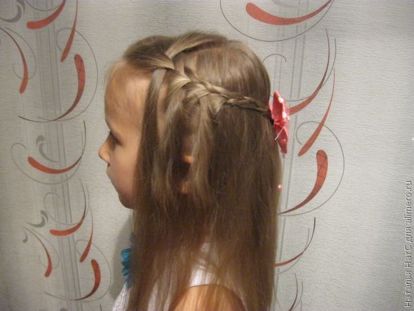 I decided to collect the hair. I made a low, not taut tail and tied the hair down at the bottom, twisting the end under the gum. Like this: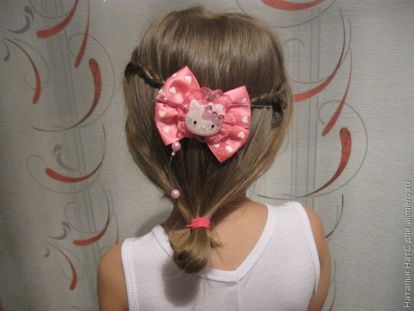 Now, the resulting loop is folded inwards and near the neck, teasing the invisible women to the bulk of the hair. I needed two for this purpose. Haircut is ready!