Essential oils people use for a long time, and aromacosmetics, too, is not now appeared in service with women. I use several recipes for hair oils that I want to share with you.
Hair oil recipe



First of all, you need to dilute the essential oil in any vegetable base oil. Base oil can be sunflower, grape seed, olive, almond, jojoba oil, peach, avocado oil, coconut oil, wheat germ oil.
I use any oil that suits my hair type. I take one teaspoon, for example, olive oil and add three to five drops of essential oil there. I have oily hair, especially at the roots.
If I need to speed up hair growth, I take jojoba oil, add five drops of cinnamon, clove, juniper and rosemary oils.
When dandruff appears, I take wheat germ oil, add five drops of rosemary, geranium and tea tree.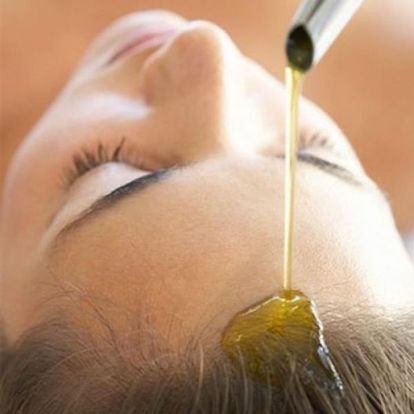 I do these masks no more than once a week for preventive purposes, and two to three times a week for treatment.
Some essential oils:
1. Clove essential oil is used to normalize heat transfer, dilation of blood vessels, accelerate hair growth, as a strong antimicrobial agent and relieve fatigue.
2. Bergamot essential oil is used to normalize the work of the sebaceous glands, as an antiseptic, to eliminate the fat content of the hair roots, has a slight tingling effect when applied to the skin.
3. Geranium essential oil has a strong antiseptic effect, is used to regenerate the skin, to renew cells, to normalize the sebaceous glands. It also reduces oily hair, helps eliminate dandruff, and has a slight burning sensation.
4. Essential oil ylang-ylang is used to restore the health of brittle and falling hair, helps get rid of the exfoliation of nails, tingles when applied to the skin. To improve the effect, lemon essential oil is added to it.
5. Essential oil of grapefruit is used to normalize the secretion of the sebaceous glands, reduces fat content in the hair roots, helps to increase immunity. When applied, up to two minutes tingles the skin. This oil contains vitamins of groups A, B, D, C, R.
6. Cinnamon essential oil is used to increase the efficiency of the blood supply to certain organs, as well as tissues, as a warming agent and means to accelerate hair growth.