Strong, healthy hair, shiny curls crumbling over her shoulders – this is the best decoration for any woman! However, to achieve this state of hair is possible only with proper care for her.
And what can better protect our lovely curls from aggressive external influence, if not hair masks?
Mother Nature herself has provided us with a great variety of healing remedies. Therefore, before you run to the store for another tube from a fashion manufacturer, think about the secrets of our grandmothers. After all, such natural homemade masks are often much more effective than chemical analogues.
In this article I want to bring to your attention the top 5 most effective hair masks. Tested on your own hair!
However, before moving on to the recipes of these miraculous products, I will list the rules that should be followed by every woman who decided to make a hair mask at home.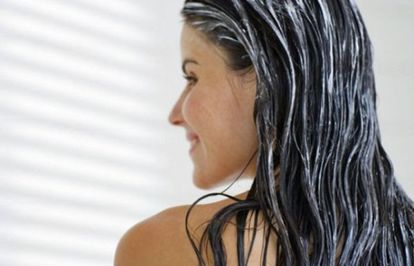 Hair Masks: Rules


1. Apply to the hair can only be freshly prepared, pounded mask.
2. You need to keep the mask strictly the period of time specified in the recipe.
3. Before preparation means it is necessary to determine your hair type and choose the appropriate mask.
4. It is important not to overdo it! In other words, do not try to solve all problems immediately.
If, say, you have dull hair that doesn't grow well, then first decide what is more important to you – the shine of the hair or its length. According to this and should choose a mask for hair. You can not combine two masks at once, hoping for a double effect. Usually it is the other way around …
Top 5 most effective hair masks


So what are these masks? Is it difficult to cook them at home? Immediately I say – not at all! The recipes of all five masks are quite simple in execution. But to restore damaged hair or add shine to healthy curls, tired of the evil winter wind, they still help you!



1. clay masks
I love them not only for efficiency, but also for simplicity and variety. There is a huge variety of clay masks that will help you to overcome a variety of hair problems.


So, yellow clay will eliminate dandruff, white – will help brittle and falling hair, red – soothe irritated scalp, and blue will be very useful if you want to just clean your hair, saturating them with oxygen and protecting from an aggressive external environment.
Making such masks is very simple. To do this, it is enough to buy therapeutic clay in a pharmacy (it is sold there in the form of dry powders or pastes) and dilute it in the indicated proportions to the consistency of thick sour cream.
Clay masks are applied to damp hair and held for 15 minutes, then carefully washed off. You can make a clay mask 2 times a week.
I personally used blue clay masks. The effect is stunning – hair becomes light, silky, longer stay clean and shiny.



2. Yogurt masks


What could be easier and more useful? It's not in vain that in the old days our grandmothers washed their hair with serum and yogurt. After all, such masks not only saturate hair with calcium, but also create a special fatty film that protects hair from harmful external influences.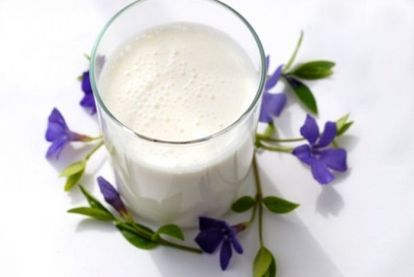 And another advantage of such masks is ease of use.
It is enough to rub kefir or yogurt into the scalp, then cover the hair with a plastic hat and a towel. Hold for 10-15 minutes and then rinse.
Hair after yogurt masks become lighter and more docile, stop to split and break.
These masks are suitable for both normal and dry hair. But girls with oily hair are not recommended.



3. Honey masks


Another most valuable product is honey. It is useful not only to eat, but also sometimes to pamper hair with masks on the basis of this rich in trace elements, vitamins and mineral substances of sweet delicacy.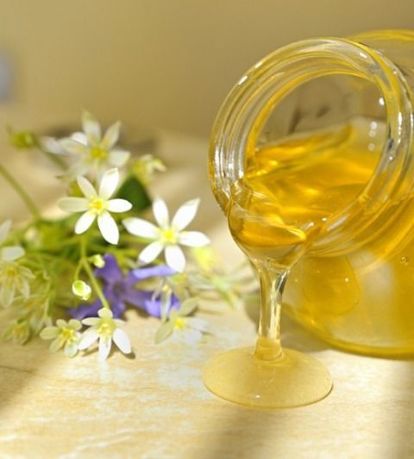 The easiest way to apply is to simply apply honey to clean hair by massaging your scalp and rinse off in 30-60 minutes.
However, I like to make mixed masks out of honey in order to enhance the effect.
So, a mask of honey and lemon (mix 2 tablespoons of honey and juice of 1 lemon, hold for 10 minutes) will enhance hair growth and make your curls shiny and flowing like silk.
Another option that will help you get rid of dandruff and hair loss is a mask of 2 teaspoons of honey, 2 yolks and 2 teaspoons of burdock oil.
It is necessary to hold such a mask for 40 minutes and to achieve the best effect, do it once a week for 2-3 months.



4. Egg masks


Since I started talking about yolks, I can not fail to mention egg masks. After all, this is another very simple to use and at the same time extremely effective means for strengthening and healing hair.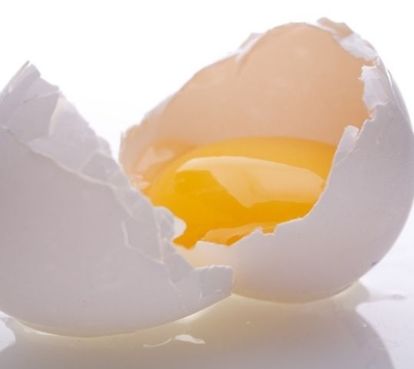 So, a mask of 2 yolks, juice of half a lemon and 2-3 drops of caster oil helps fight dandruff. Keep this mixture on the hair for 40 minutes, and then rinse with cool water.
And in order for the hair to be healthy and filled with vitality and energy, once a month I make such an unusual egg mask.
I take 1 egg and 1 egg shell, a tablespoon of olive oil and half a fresh cucumber.
The shell should be ground into powder (you can do it with a coffee grinder), add cucumber, grated on a fine grater, 1 egg and butter. It is necessary to hold such a mask for 15-20 minutes, and then rinse the hair, using your usual shampoo and balm.
Hair after such a mask will be less split and broken, because the eggshell perfectly strengthens their structure.



5. Mustard masks


And finally, I can not fail to mention the mustard masks, which have a stunning effect on hair growth.
Of course, the procedure itself is not very pleasant, because such masks bake the head very much, but the result is worth it! Indeed, in the strong burning sensation of the scalp, the main effect of the mustard masks consists: it provides blood flow to the hair bulbs, which subsequently has a beneficial effect on hair growth.


I usually do mustard masks in the winter when I see that my curls are completely frozen in place.
I use the following recipe: 2 tbsp. spoons of mustard powder, 2 tsp of sugar, 1 yolk and some hot water. All the ingredients are mixed in one container, gradually adding water until you get a mixture of consistency of thick cream.
Apply the mask on the hair roots to a hair mask, cover the hair with plastic wrap and wrap it with a towel. I keep 15-30 minutes, then wash off with warm water and shampoo.
Important: before applying you should lubricate the hair with cosmetic (or olive) oil in order to avoid their drying out.
To achieve the desired effect, a full course of at least 10 procedures should be carried out. For normal hair, it is enough to do such a mask once a week, for oily hair – once every 5 days, for dry hair – once every 10 days.
Here is my top 5 masks, which always help me to please myself and those around me with luxurious and shiny curls.
What kind of hair masks do you use?