I want gorgeous hair! Thick, obedient, heavy. You know, like Asian women. I kindly envy them a little bit. I understand that they have a slightly different hair structure. But I want to believe that the secret is still there.
In search of such, I climbed a lot of Internet sites. And this is what attracted my attention – kefir masks. If you believe the connoisseurs, the women of Asian countries, before washing their hair, put koumiss, kefir or sour milk on their hair. And so that the smell of sour milk does not remain on the hair after washing, they add fragrant oils.
Peering into the fridge, I found the remains of yesterday's kefir. It remains a little less glass, but I decided that I had enough. By the way – my kefir was not very fat (1%), but for girls with dry hair I can recommend kefir to take fatter. I slightly heated kefir on a very, very small fire (so that it would not curl suddenly).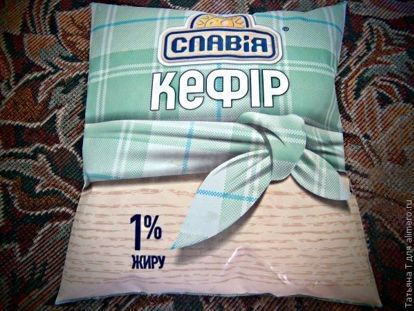 Long thought what oil to add, choose between tea tree, ylang-ylang oil and orange. I chose the first one, I really like the smell of it. I added about 6-7 drops to my little one.
And then everything is as if by notes – applied to the roots, slightly rubbing, and distributed over the entire length. I read that you do not need to wrap up, and you can wash off in half an hour. But I decided to enjoy the process of transformation in full. Therefore she filled the bath, added sea salt with lavender, picked up her hair with clamps and enjoyed for almost an hour.
It took longer to wash the hair from the kefir mask than I thought, twice I washed my hair and rinsed it with warm water three times. Pressed them with a towel and sat down at the computer. I got carried away, as usual, and I forgot to think about hair. When she remembered, and began to comb them – she was surprised.
Of course, they didn't become the same as those of Marie Koda or Lucy Liu, but they became completely obedient. And how the sun shone! Just a sight for sore eyes. I tried to put them in an intricate hairstyle, and I did it. No cocks for you, no naughty hairs. Sheer pleasure.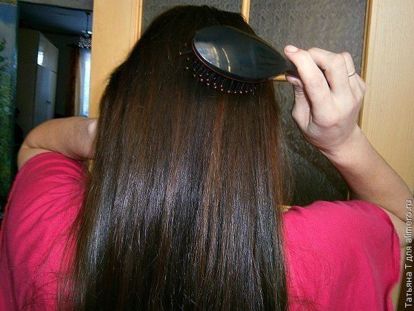 I decided – just like that, a month, my indulgent chef. And then think about the perm. Oh, I almost forgot, I took note of kefir mask with gelatin and cocoa – they say, a wonderful result. I haven't tried it on myself yet, but I will share the recipe, maybe you have already applied it. So:
Make a glass of thick cocoa (in water), add a tablespoon of gelatin to the table. Mix this mass with a glass of kefir, mix well. Apply to hair for about forty minutes. After that, wash off with your favorite shampoo.
Girls who tried it? Share your impressions.