In winter, hair, like skin, requires special care. Therefore, once a week, I forget about store supplies and use masks made from natural ingredients that are at home – honey and chicken eggs.
These masks are prepared quickly and easily and they are available to every girl. Therefore, this simple gift to the hair can be done as often as you can.
The composition and effect of chicken eggs on the hair

For hair, chicken eggs have long been considered a storehouse of vitamins and minerals. They are rich in provitamin A, vitamin B and B2. In addition, they contain vitamin D. It is also a well-known fact that eggs contain a large amount of amino acids.
Thanks to this complex of useful substances, especially proteins, the hair is well smoothed, becomes softer, begins to acquire a healthy silky shine, regenerates, increases in volume and grows better. It is worth noting that sometimes masks from eggs and honey are used even in the early stages of baldness.
Honey is a natural component of a hair mask.
Honey has always been considered a very useful food. Its vitamin and mineral composition is simply amazing. But, in addition to food use, honey since ancient times is a component of a variety of body care procedures. And hair masks with him are no exception. Honey is even added to shampoos, which are produced on an industrial scale.
Some types of masks based on honey and eggs
As I said, I sometimes put honey egg masks on my hair. And alternately using several different ways of cooking.
Recipe 1. I take eggs and honey, but I count on one tablespoon of honey with a slide (in the autumn-winter-spring period, the honey is solid, crystallized, so I heat it up a little, but so that the egg white does not start to turn off). Thoroughly mix the components of the mask in the plate (until smooth).
I apply the mixture to the hair, starting from the roots of the hair and ending with the tips. I do not use the whole mass, I leave it a bit for later, in order to put it on the ends of the hair again.
After applying the mask, I wrap my head in cellophane, then I take a terry towel, which is not a pity, and wrap the head with it. It turns out such a turban like after a shower;)
I often make such a mask for the night so that it penetrates the hair well. If you can not leave her for a period of sleep, then wait at least an hour. Then I wash my hair with ordinary shampoo and apply an indelible balsam.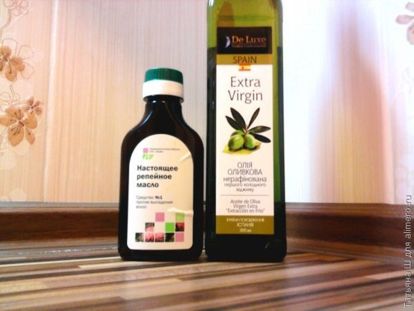 Recipe 2. I mix 2 eggs with two tablespoons of vegetable oil (I use olive oil most often, less often burdock) and one tablespoon of honey. I achieve a homogeneous mass (without lumps).
I put this mixture on my hair, and as in the previous method, I wrap my head with cellophane and a towel.
I wait for 1 hour, then apply shampoo and wash my hair with warm water. Please note that it is impossible to wash off with hot water, as the egg white can curl up, and you will have to suffer a lot to clean the mask from the hair.
Recipe 3. Another recipe for a hair mask that you need to keep no more than half an hour. Grind to a smooth mass – 1 yolk, 2 tablespoons of honey, 3 tablespoons of brandy (vodka possible) and 20 drops of liquid vitamin A. This mask makes the hair incredibly soft and shiny.
Conclusion

Masks made from natural products at home, do not harm the hair, unlike purchased, which may simply not come or cause allergies. If you regularly, 1-2 times a week, use hair masks based on eggs and honey, the result will not be long in coming!
Do you use hair masks from eggs and honey?