Recently, hair extensions have become very popular. Developed several types of technologies, both hot and cold build. And tools for this procedure can be bought in a specialized store, or in popular online stores now.
In our city there are not so many specialty stores with similar tools and accessories, and the specific thing is not always available. Some shops carry to order, but my master Natasha chose another option.
She has already dealt with online stores more than once, so she doesn't have any concerns or inconveniences about it, rather, on the contrary.
In this topic I want to talk about the latest Natasha purchases. By the way, she has already made this purchase through an online store, with which she signed an agreement for a year. They have developed their own system of discounts and bonuses, in which she now participates.
Resin for hair extensions
For hair extensions using hot methods using English and Italian technology, Natasha ordered a transparent resin of various diameters – 7 and 11 mm in diameter. Their cost is 90 and 100 rubles for 1 piece, respectively (more expensive when buying from a regular store).
When building the resin is heated to a liquid state, but its temperature is 160-180 degrees. This is lower than, for example, heated forceps (200 degrees or more), so it does not harm the hair.
And due to the fact that resin is a natural material, safety in building is guaranteed.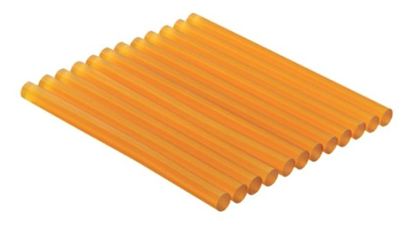 Micro hair extensions
Microrings are small rings about 2-3 mm in size, which are used in the case of the cold Ring star hair extension method. Hence the name of the rings.
As Natasha explained to me, with this method of building one's own or extended hair strand is threaded into these small rings, after which the ring is clamped with special tongs.
Thus, microringes fix a strand at the roots of their own hair. After building these rings almost do not feel, and most importantly – do not create discomfort.
The Ring star method ensures safety due to these micro rings, because the hair does not come into contact with adhesive substances. For the manufacture of mikroringov used cermet or silicone.
Each vial contains 1000 pieces of microbaths and they cost 450 rubles.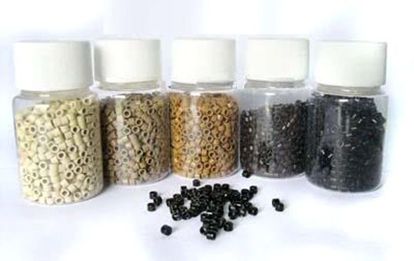 This method of extension is very popular due to the fact that it is suitable for extension even with very short haircuts. Therefore, the colors of these rings Natasha ordered the most different, so that you can easily choose exactly the same tone as your own hair.
Hair Extension Hook
The hook is used in cold hair extensions and in combination with the micro rings I just described.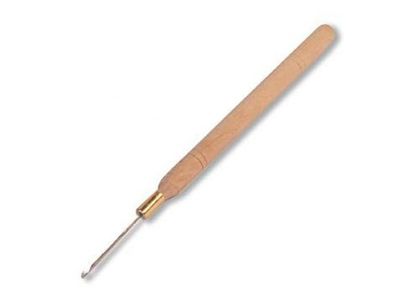 This hook very cleverly hooked strands and dragged through the procedure through the extension through microrings. Price for 1 pc. – 90 rubles.
Hair Removal Liquid
This liquid is used when removing hair, expanded tape. Once, when I came to Natasha before the agreed time to cut her bangs, I found a client with her whom she used to remove her hair.
Natasha applied this liquid to each tape, and then opened each ribbon by hand, following the direction from top to bottom. After that already combed hair. The cost of these bottles – 400 rubles.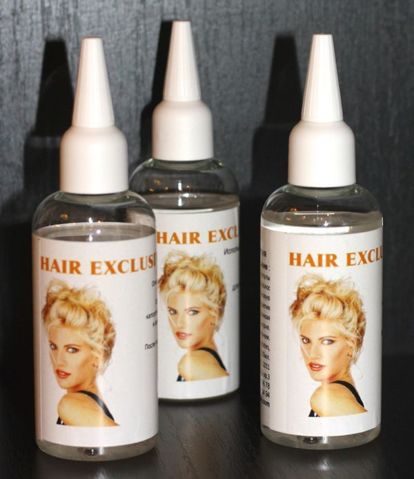 Natural hair extensions
Of course, without the hair itself to build in this procedure can not do. Natasha orders mostly Slavic hair, as they are more popular for many reasons.
The natural color palette for hair extensions is very rich. Each shade has its own number. Natasha makes an order either for a specific client or for the most popular shades. And the price varies depending on the length of the strand.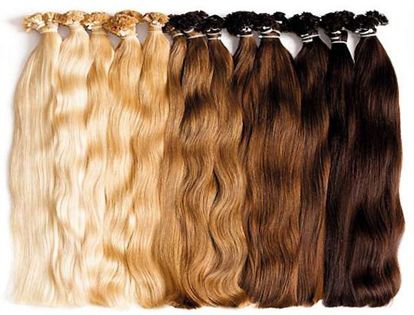 Hair Extension Tongs
And one more purchase this time is tongs for hair extensions. Crimpers of this kind are used with hot extension methods to warm up the capsules.
Of course, Natasha has tongs, and not even alone. But these attracted her with some improvements.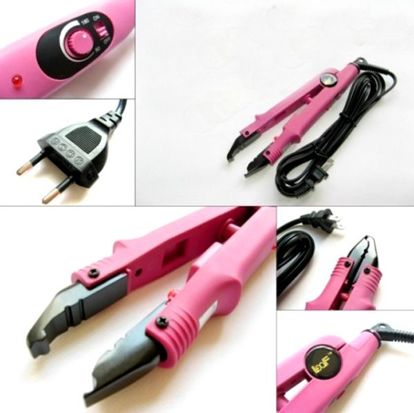 For the manufacture of tongs used cermet. They have a manual temperature controller and double-sided heating element. There are such forceps for hot building 2450 rubles.
These are the tools and accessories Natasha ordered for the last time. The choice is wide in online stores – various tongs, pistols, protective plates, clamps, hairbrushes, micro rings, ribbons, and so on.
Have you tried to order any tools for hair in online stores?