We often think about the dangers of a hair dryer, curling and ironing for hair, but continue to use these convenient and effective solutions in the fight against unruly hair. However, there is another proven way to create a neat hairstyle without harming your hair.
Nice alternative

For 5 years I have been using curlers. At first she bought small ones, but for short hair they are absolutely not suitable. In the morning, when I was removing the hair curlers, one could say something about my hair – an explosion at a pasta factory. Small curls stood a stake, and I was like a girl from the 80s.
On March 8, my mother gave me plastic curlers of large diameter. It was impossible to sleep with them, so I used them only on weekends, when there was a lot of free time.
The result pleased me. The volume appeared near the roots, the ends were curled with neat rings, and most importantly, this hairstyle was kept for about 2 days, if initially applied to the hair mousse.
The advantages of this method of laying a lot. As I have already said, hair curlers do not spoil the hair like all popular appliances. In addition, put on curlers and forgot about them, you can safely do household chores. Hair curlers are simpler to use, and personally my hair styling on hair curlers lasts longer than the one that was made with a hair dryer and a round comb.
Of course, any remedy has its drawbacks. First, curlers require a lot of time. Secondly, it's not very convenient to walk around the apartment in such a way as a housewife in front of her beloved man. And finally, incorrectly chosen curlers may not meet your expectations.
Of course, if you dig deeper, you can find more pros and cons.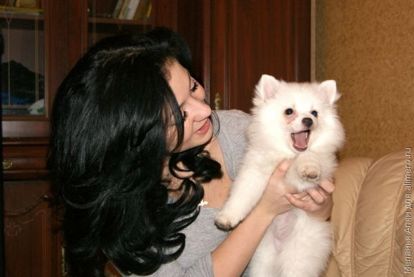 The choice is yours
Replacing curler curlers or not – the personal choice of each. I, for example, use irons and curling irons only in special cases, with a hairdryer – when I am late. For everyday styling, I choose curlers. In order to somehow speed up the process, I put them on already slightly dried hair.
I can only say one thing; for long hair, it is better to take thin and soft hair curlers; they can be wound up at night and sleep with them without feeling discomfort.
For short hair and medium hair length curlers suitable for large diameter. They will give hair volume.
Take care of your natural beauty, take care of your hair. After all, beautiful and well-groomed hair attract the attention of men, and sometimes excite them more than other parts of the body =)
How do you style your hair?