With the onset of cold weather, I begin to intensively care for my hair. In the summer, I don't pay proper attention to them, by the end of the season, after resting on the sea and often staying in the sun, my hair usually looks like straw: dry, dull, brittle.
And in October, when the condition of the hair becomes worse due to the wind, I begin to take emergency measures to save the hair. I experimented many times with my hair. She made various masks: pharmaceutical or home-made, rinsed with herbal decoction and even did a course of hair restoration procedures in the salon.
I'll be honest. The fastest effect of salon procedures. But they are quite expensive, so I indulged myself only once a year, and the rest of the time I do my own hair care.
My find to save hair is different oils. Most of the time I use coconut oil, burdock oil and olive oil for hair care. As an extra, I use wheat germ oil, lemon, cinnamon and peppermint. Essential oils I add to hair masks or rub into the skin.
Simple and effective
The easiest way to restore hair is to distribute the oil over the entire length of the hair, cover the head with cling film, wrap it with a towel and wash off the oil in 40 minutes. For a more pronounced effect, I increase the procedure time to 1.5-2 hours.
Coconut oil is the most effective for such a procedure. But you can also use olive and burdock. The main rule: oil before applying to the hair must be heated. Hair after such a procedure is very shiny, they are lush and silky.
You can add oils to any hair masks that are applied not after shampooing, but in front of it, since oil masks are quite difficult to wash off and you cannot do without shampoo.
The most popular ingredients for oil masks are yolk, cosmetic clay, bitter pepper tincture, honey. But when preparing the masks, I never adhere to clear rules and add the ingredients that I have at the moment.
Oil for the preparation of masks do not need much. For hair of medium length, 2-3 tbsp is enough.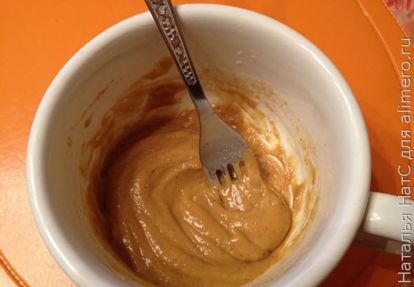 Head massage
Head massage is very useful. It stimulates blood circulation, so that the hair grows faster, it is thicker and healthy. Massaging the head, you can moisten the fingers burdock oil or tea tree oil.
Dear readers, tell me, do you use oils for hair care?